The Wellmans Corner WI Red Cross Quilt 1915 is a mystery. Nearly 100 years after it was made it have come back to Wellmans Corner in Stirling-Rawdon Ontario.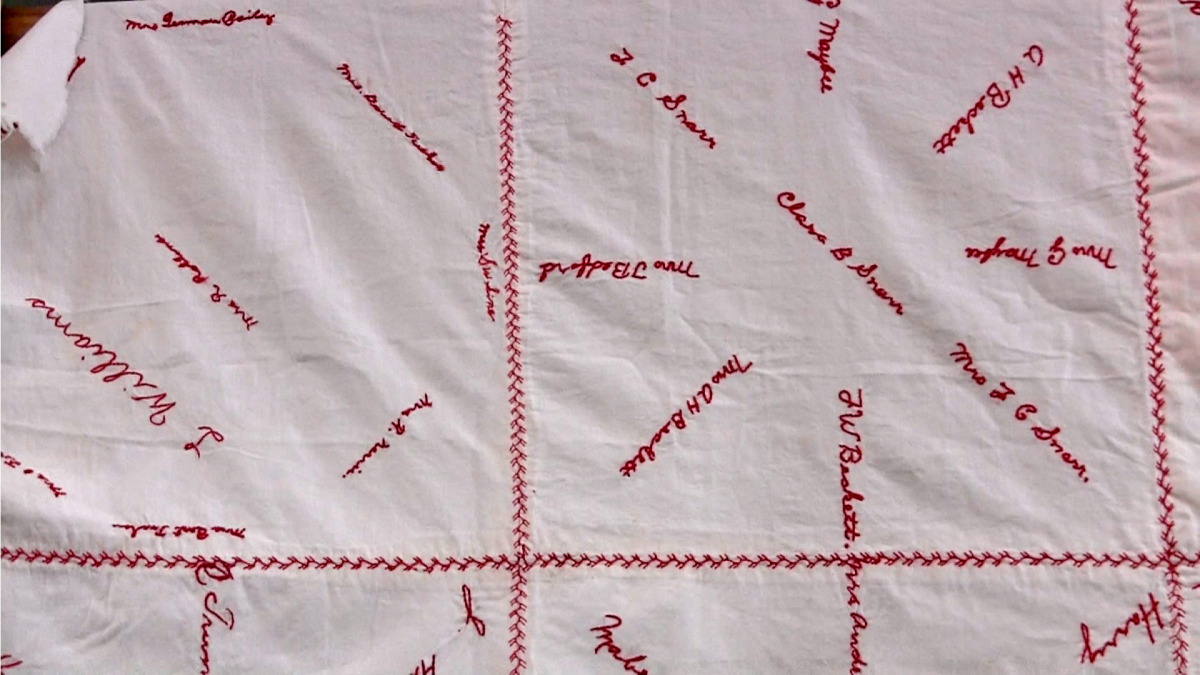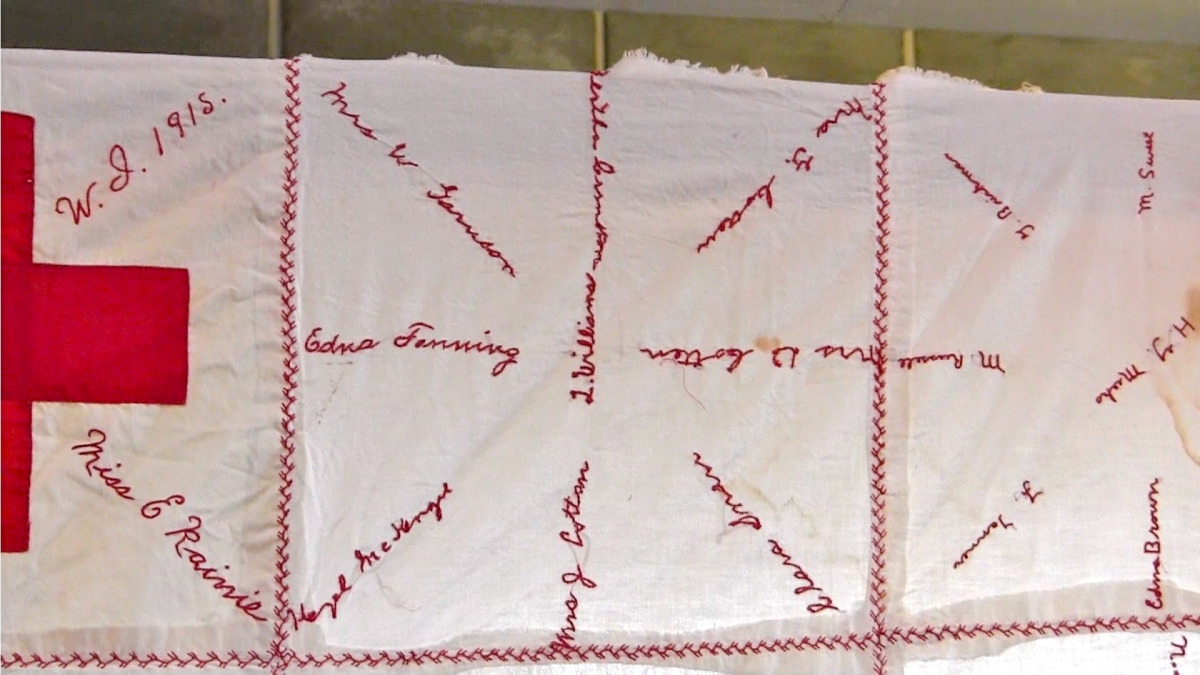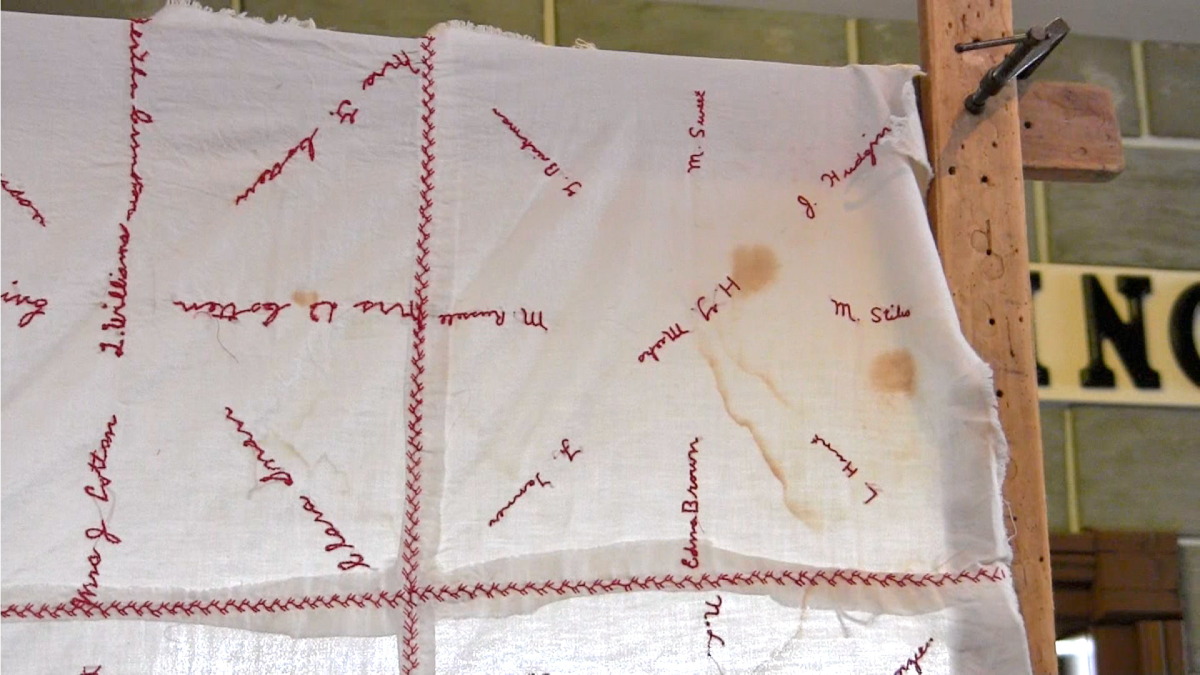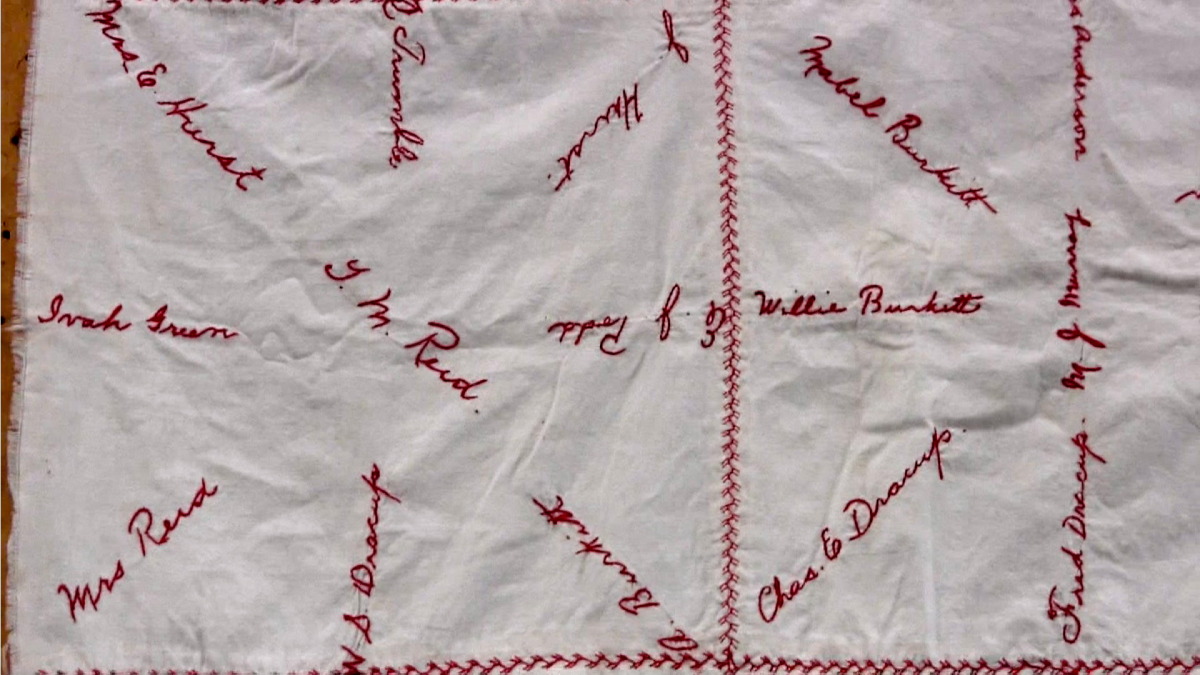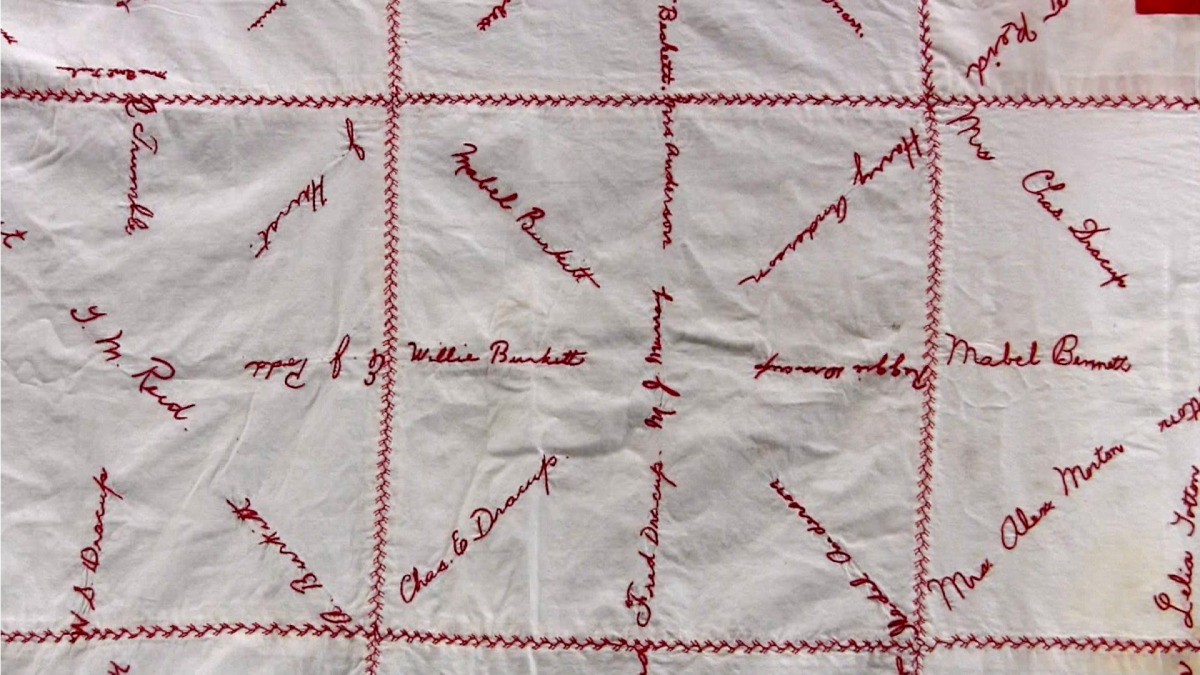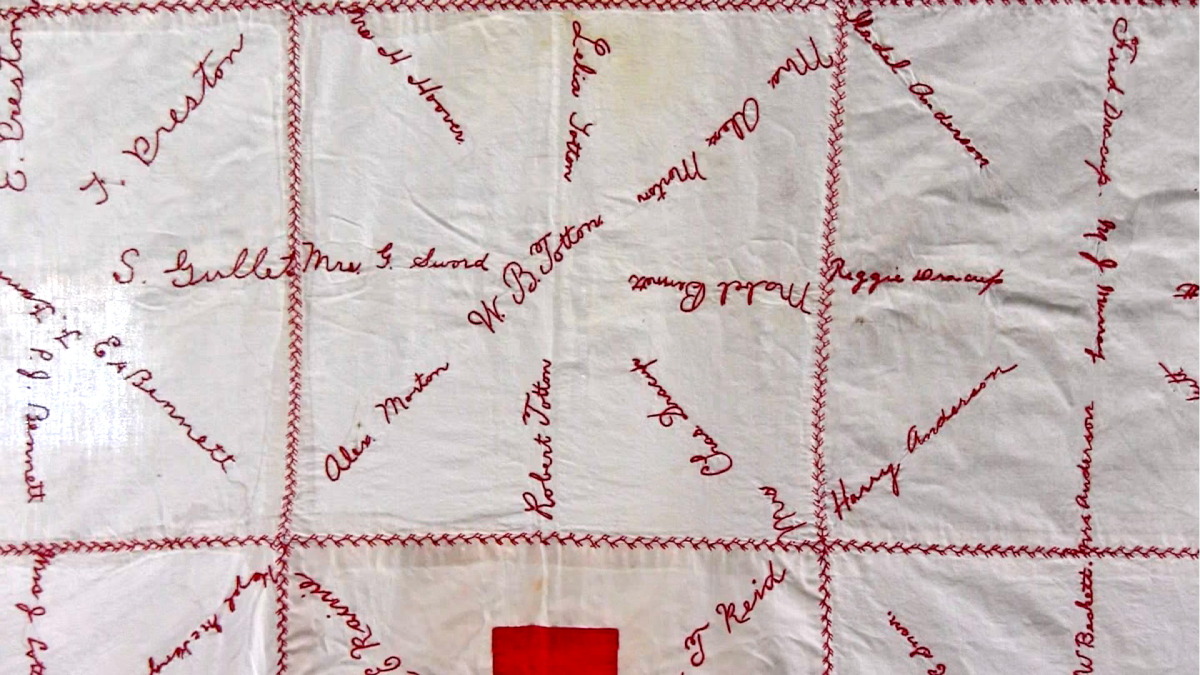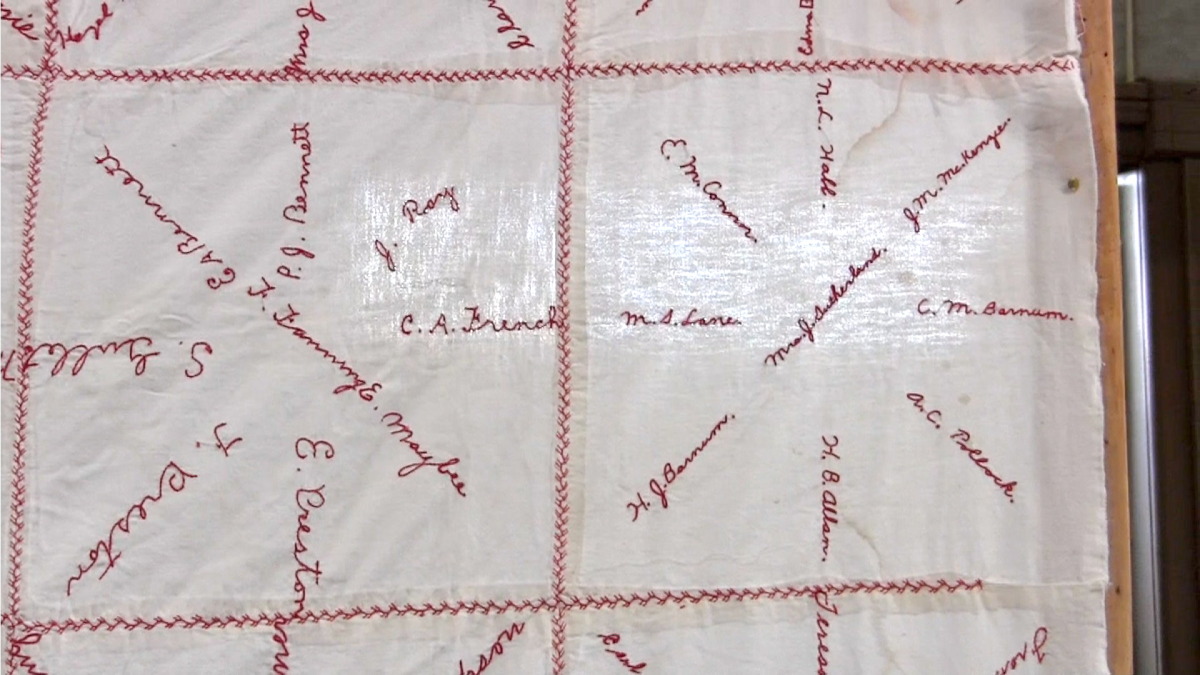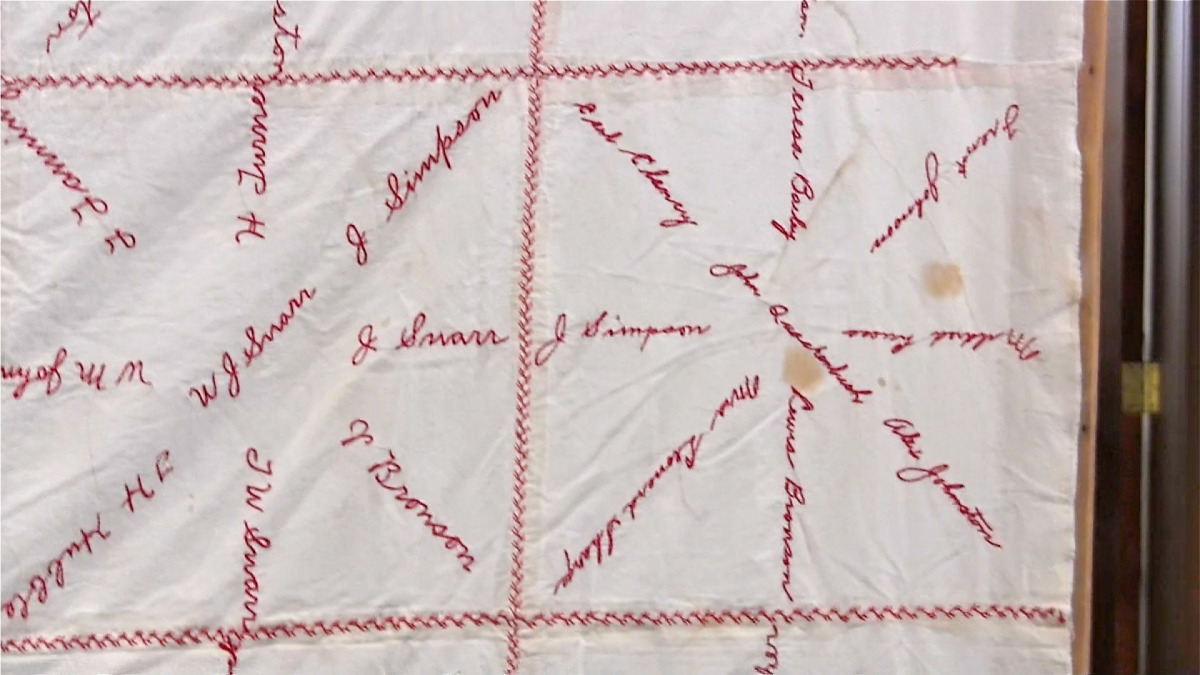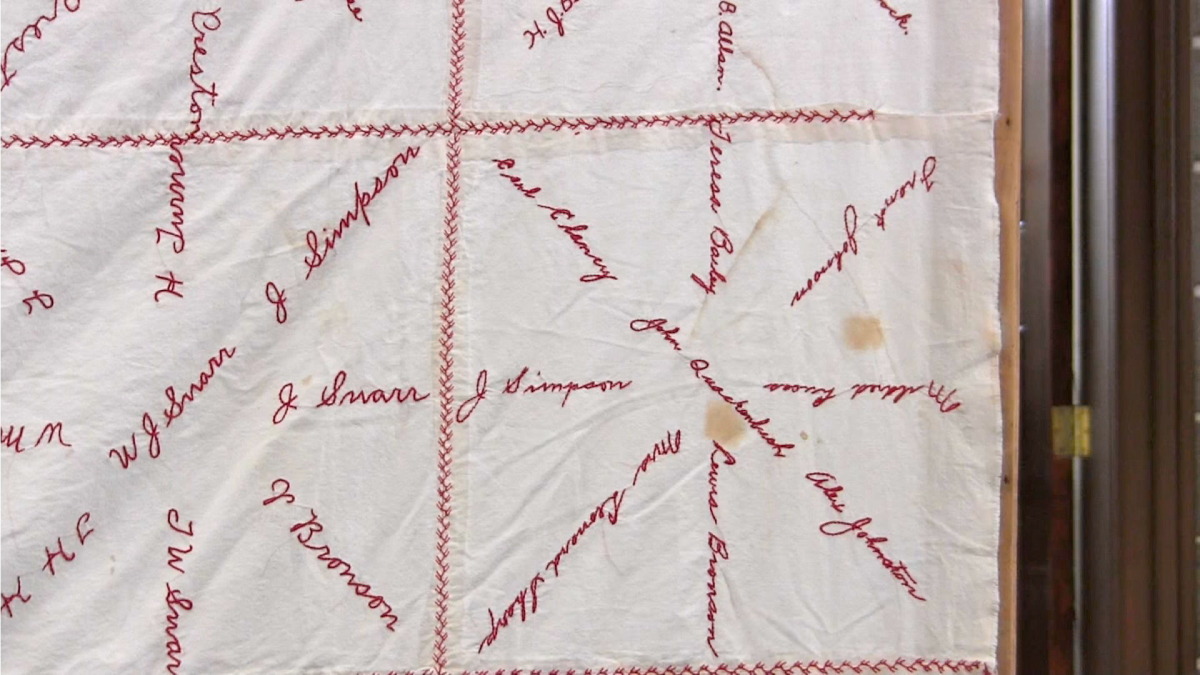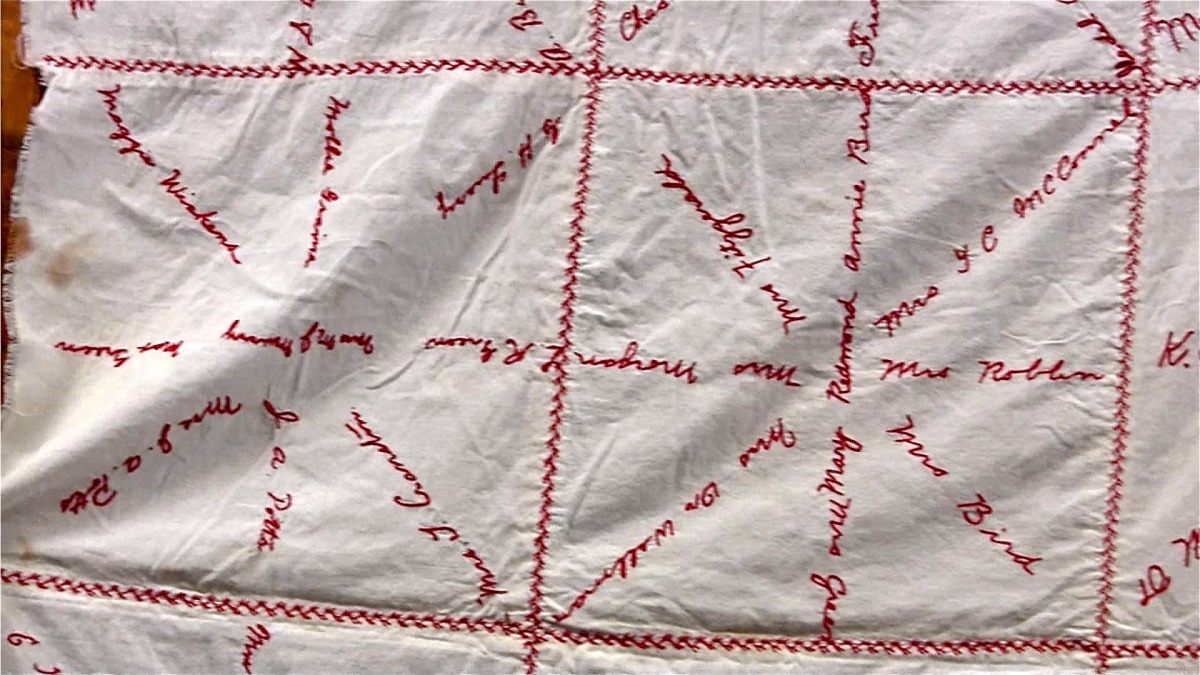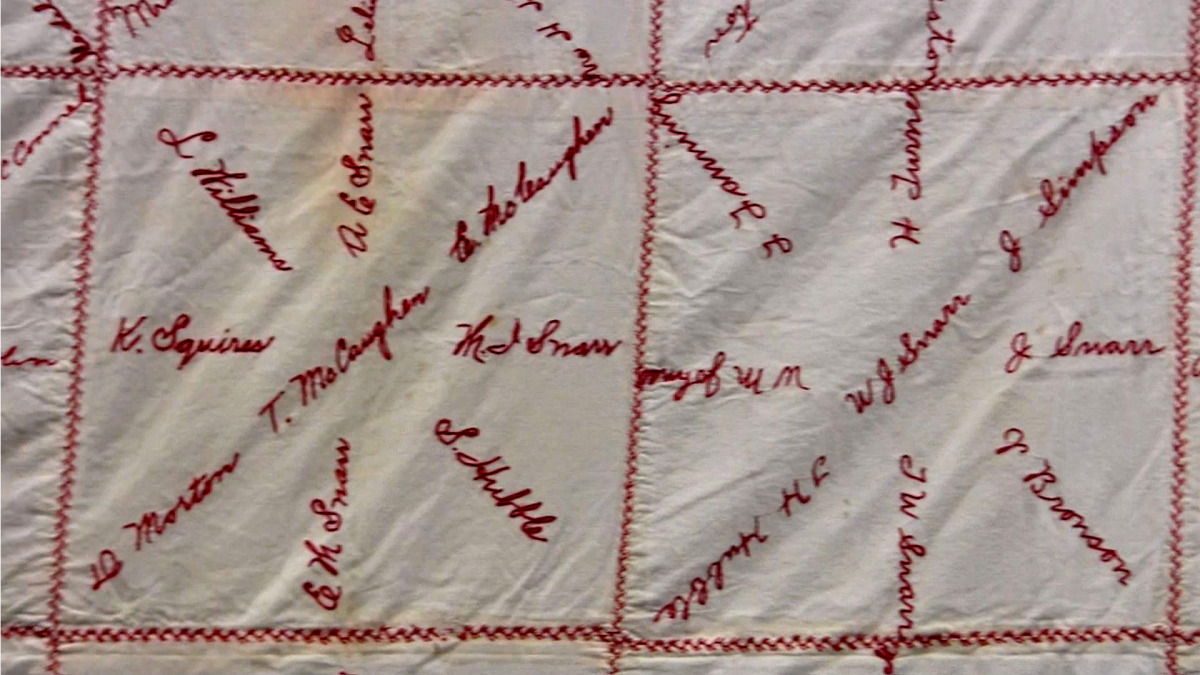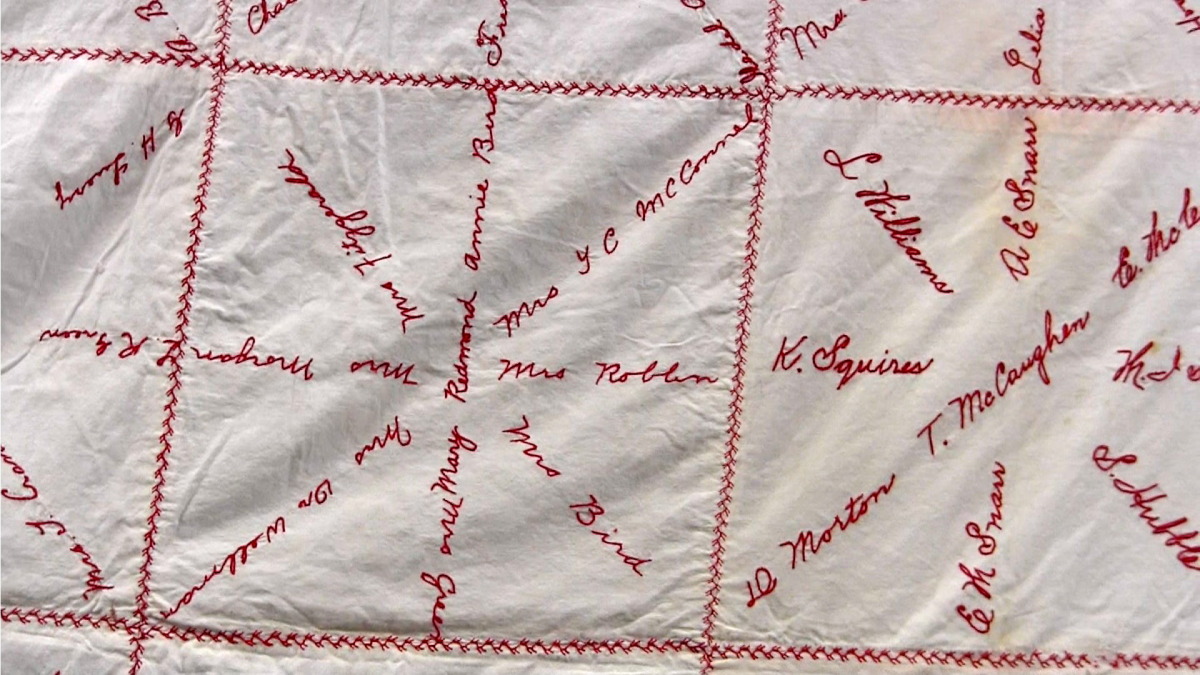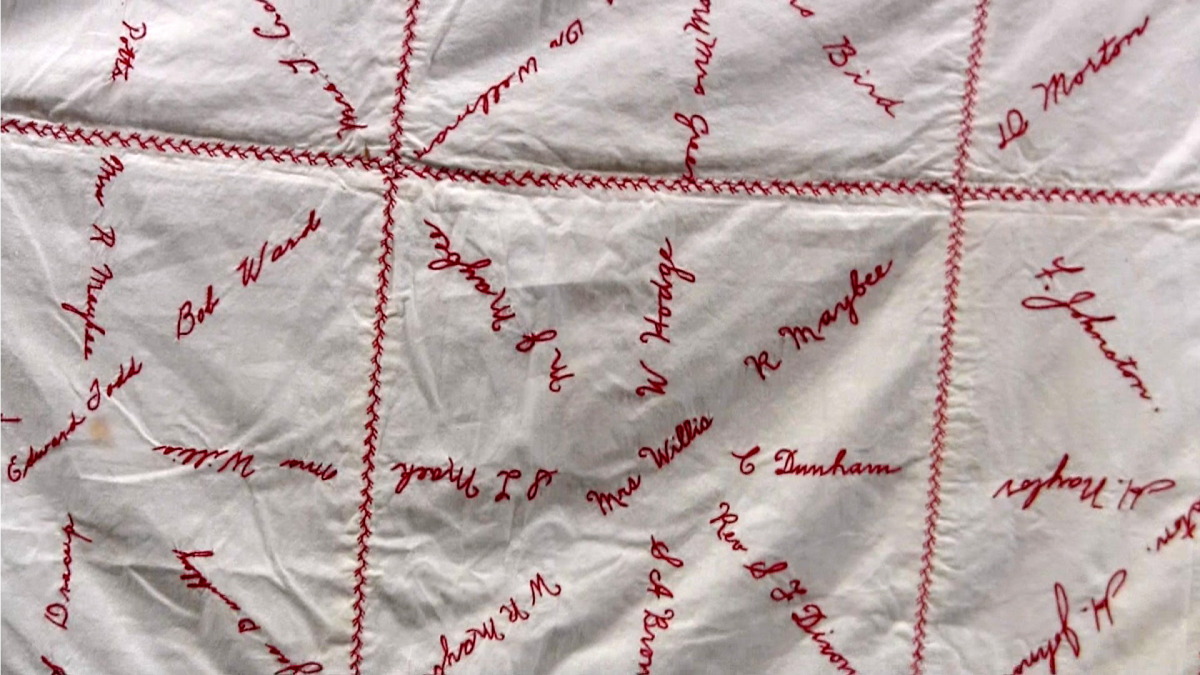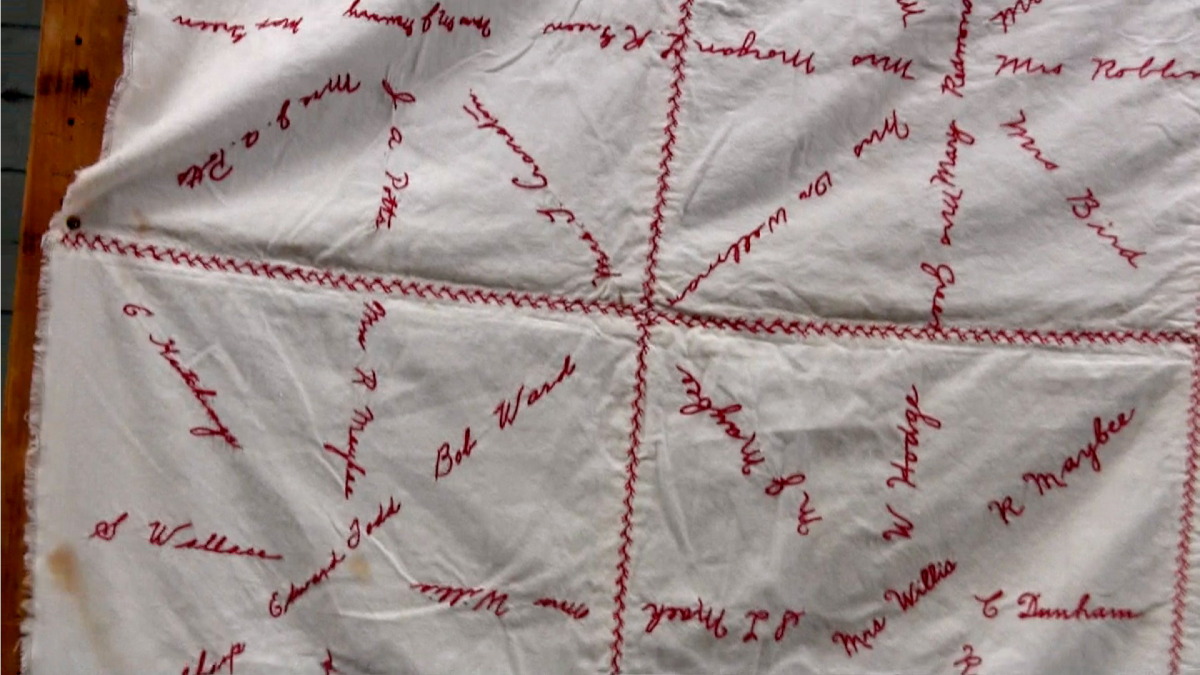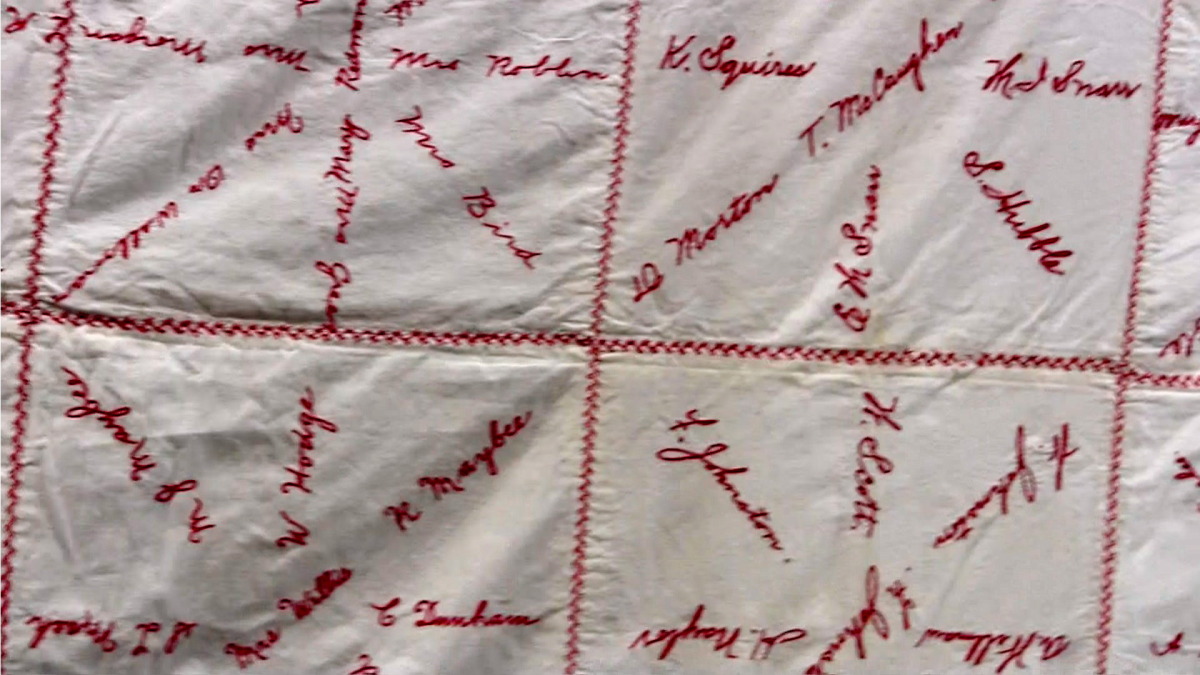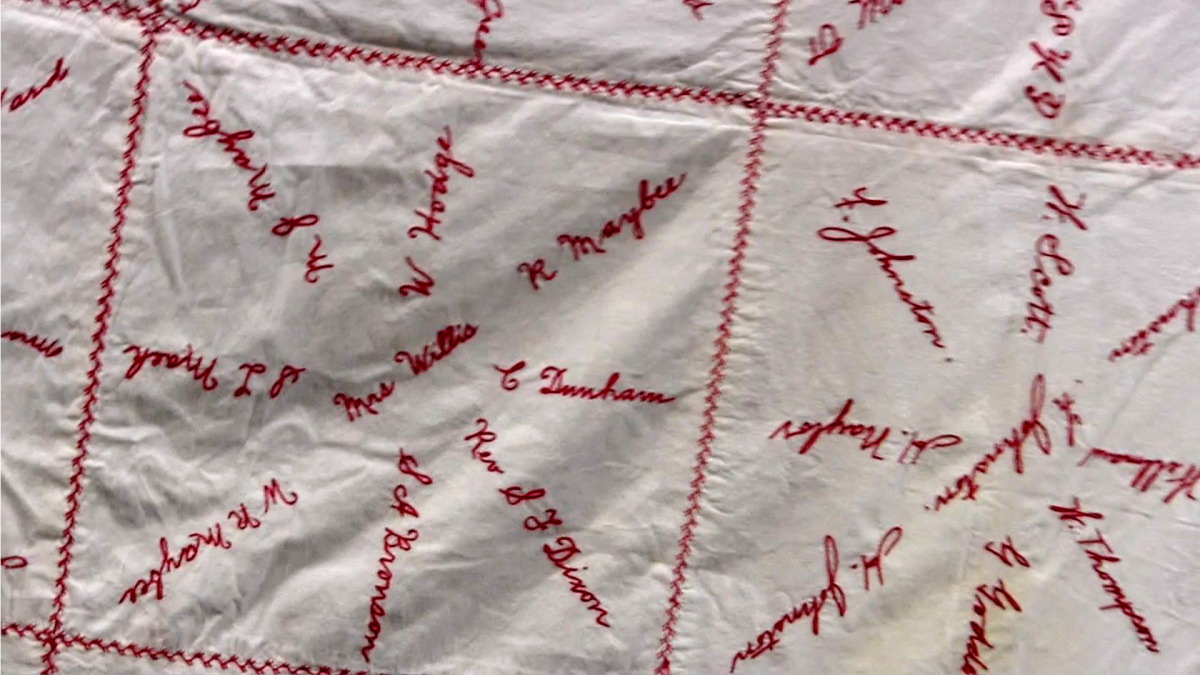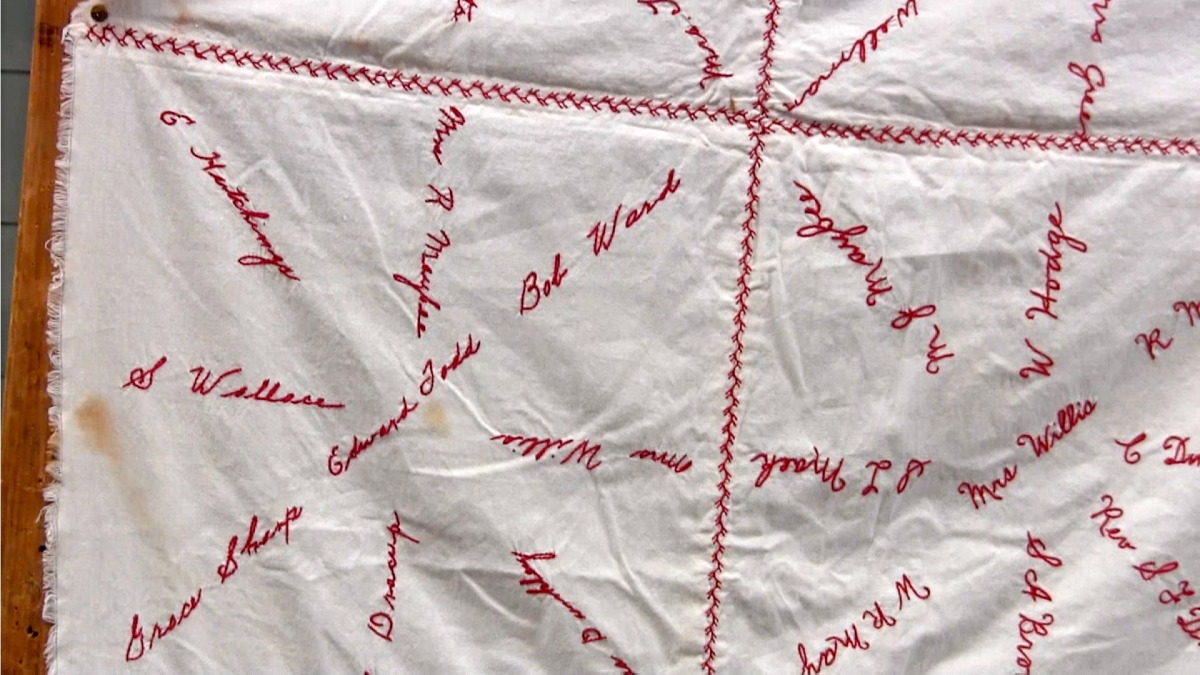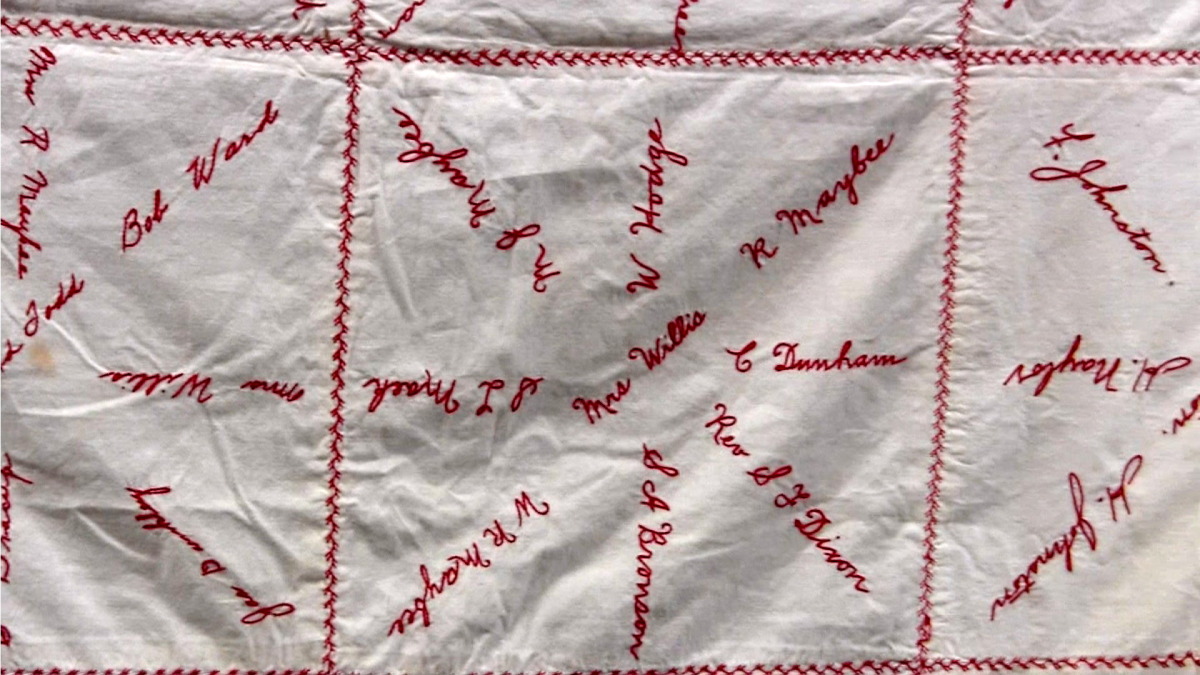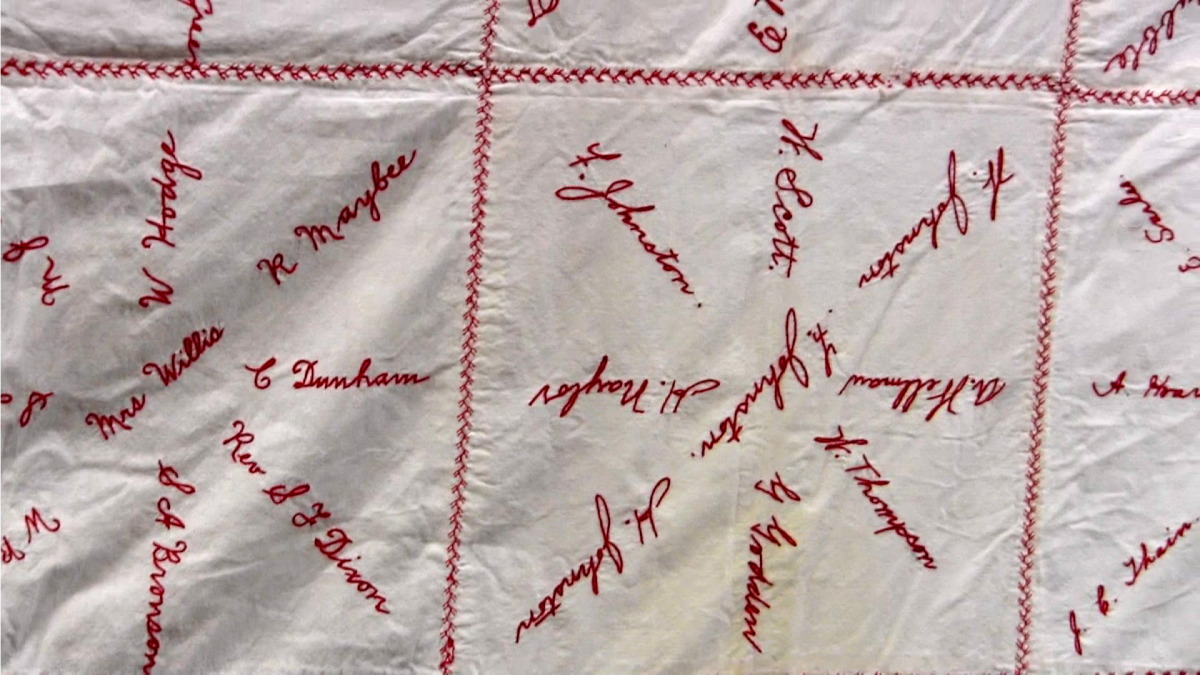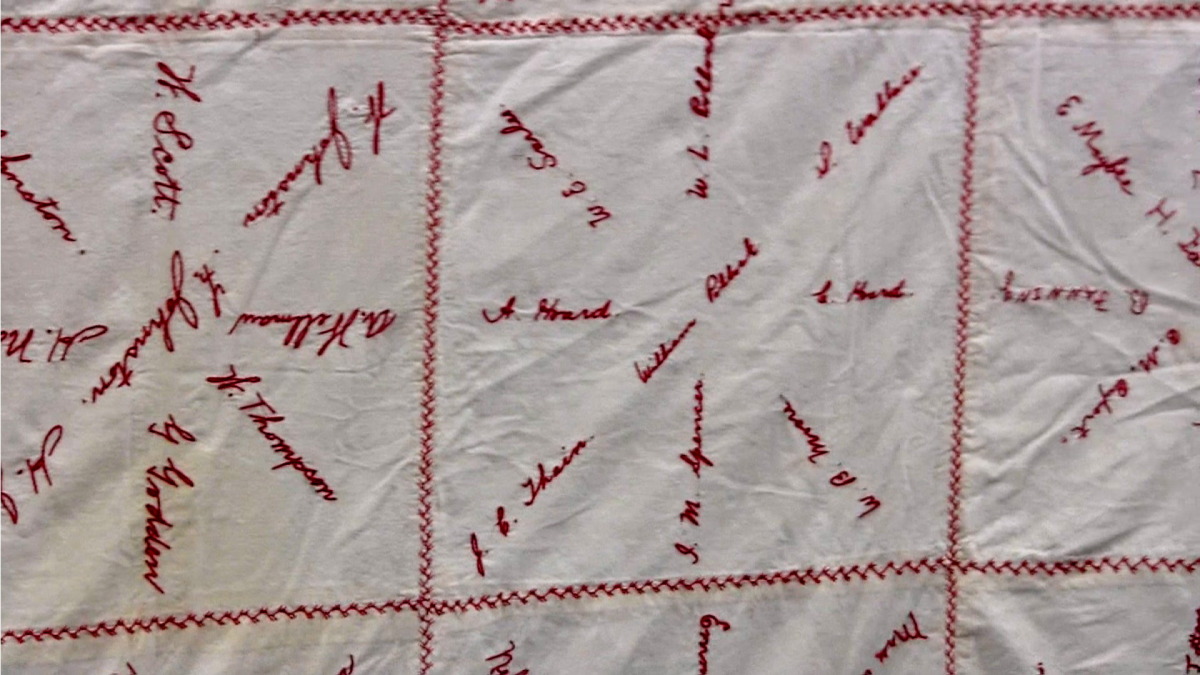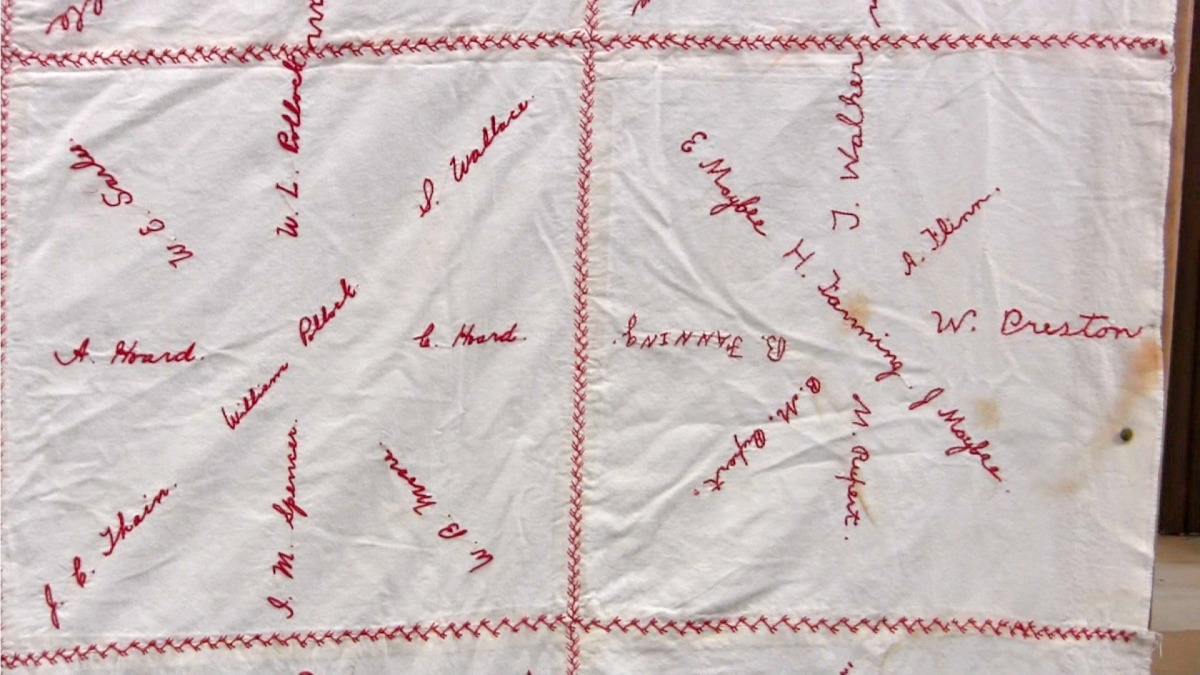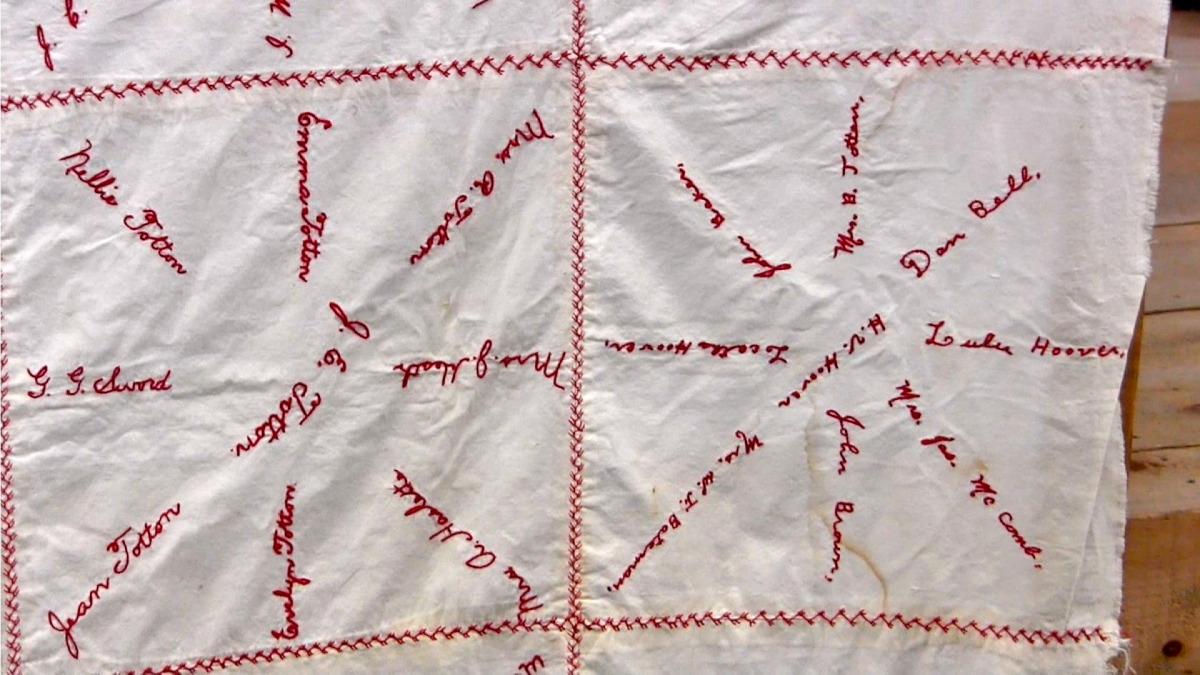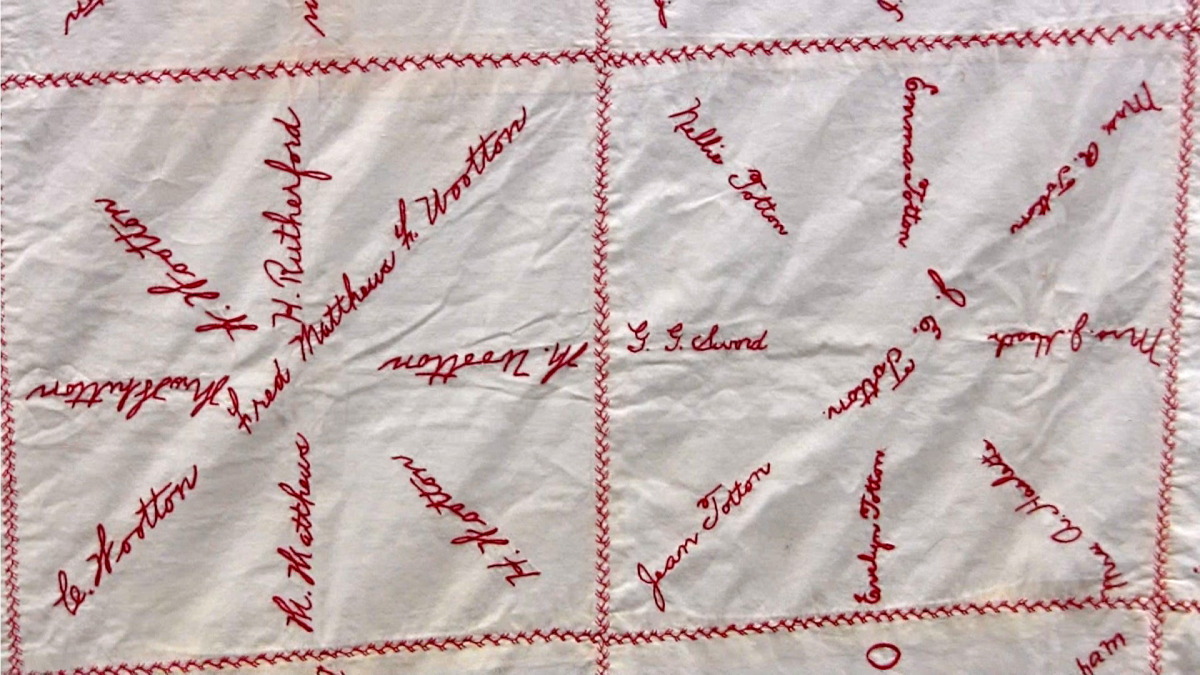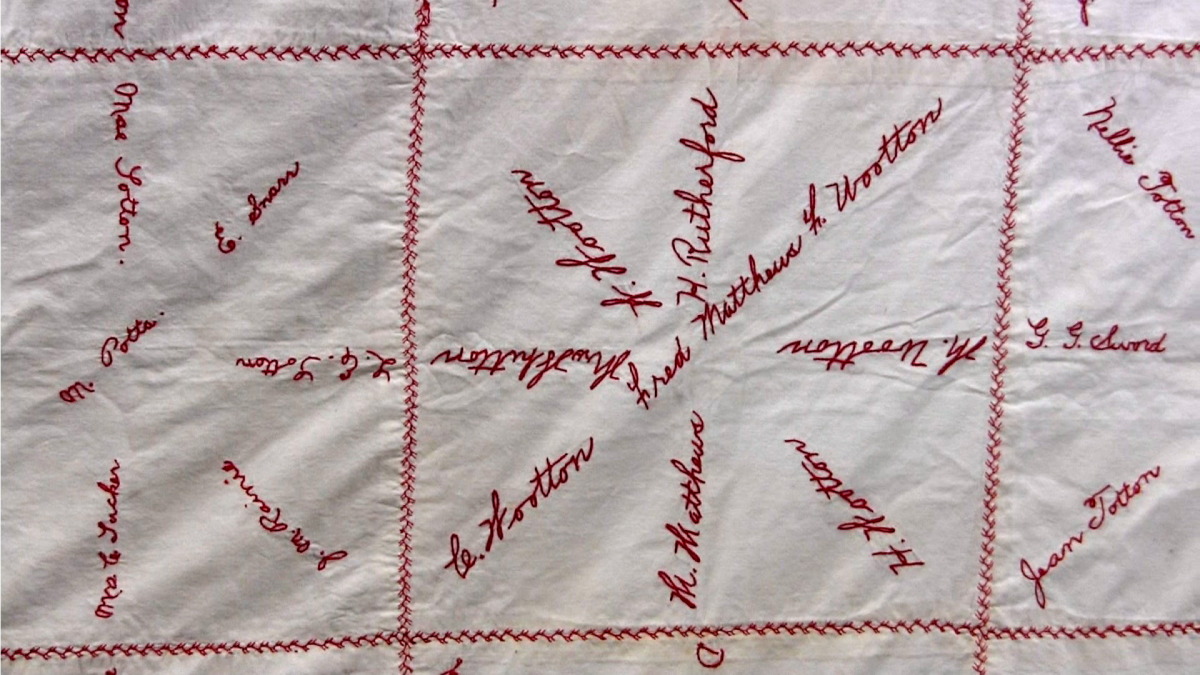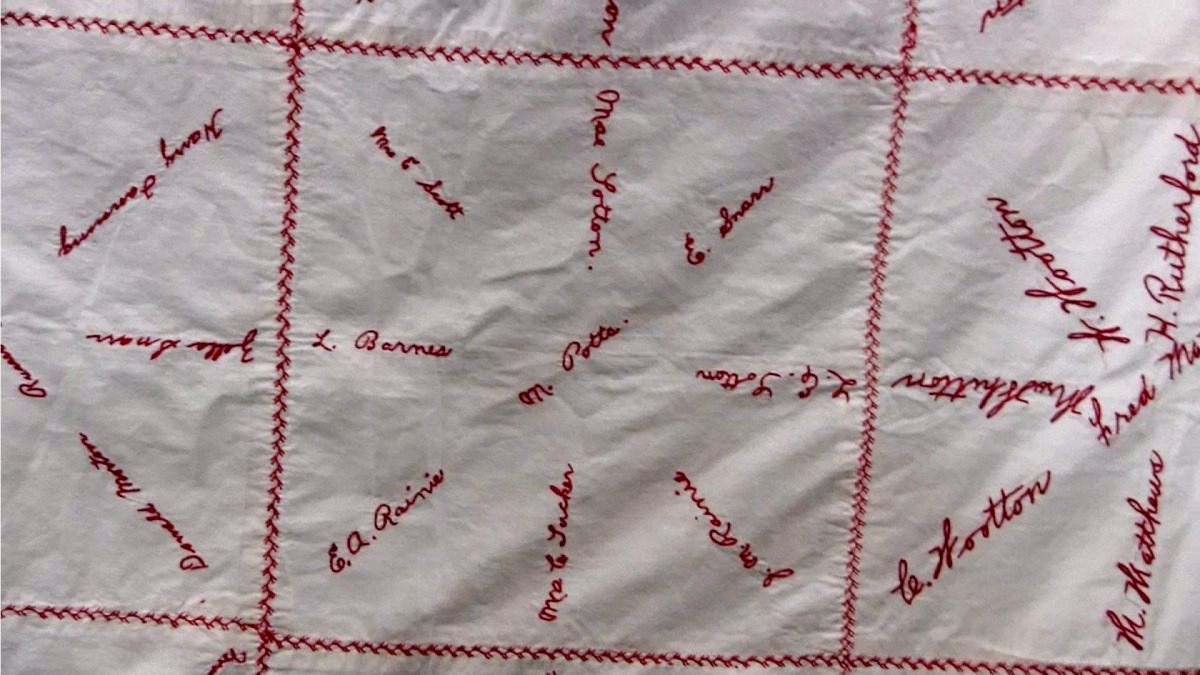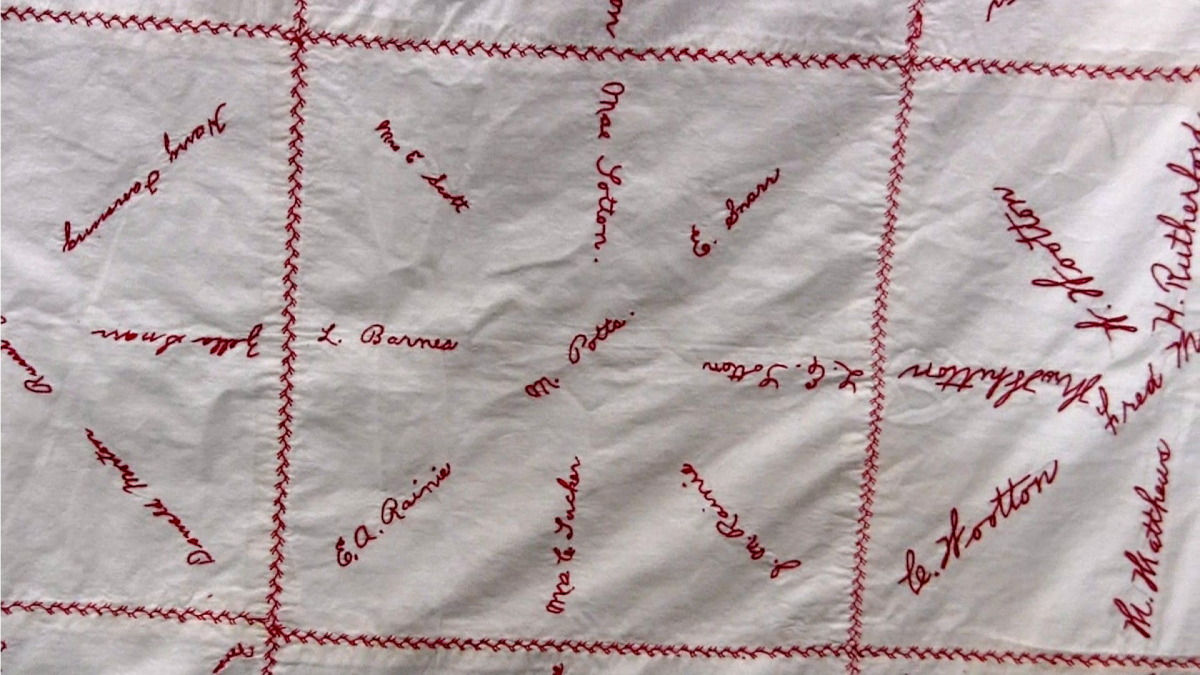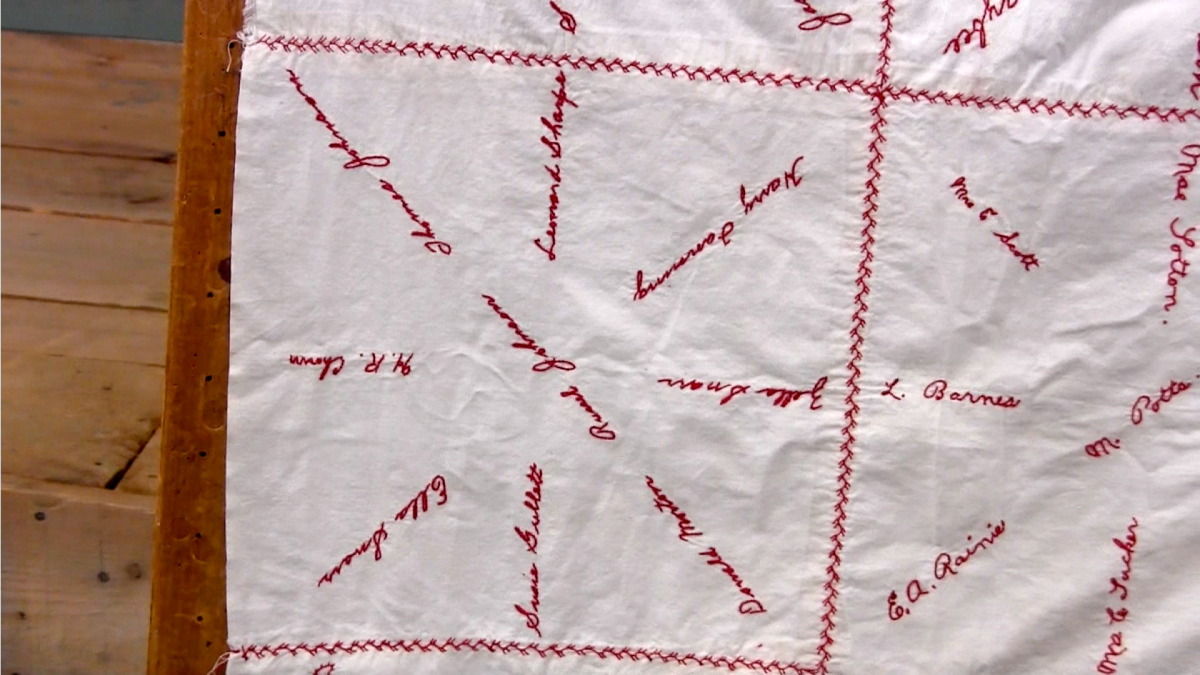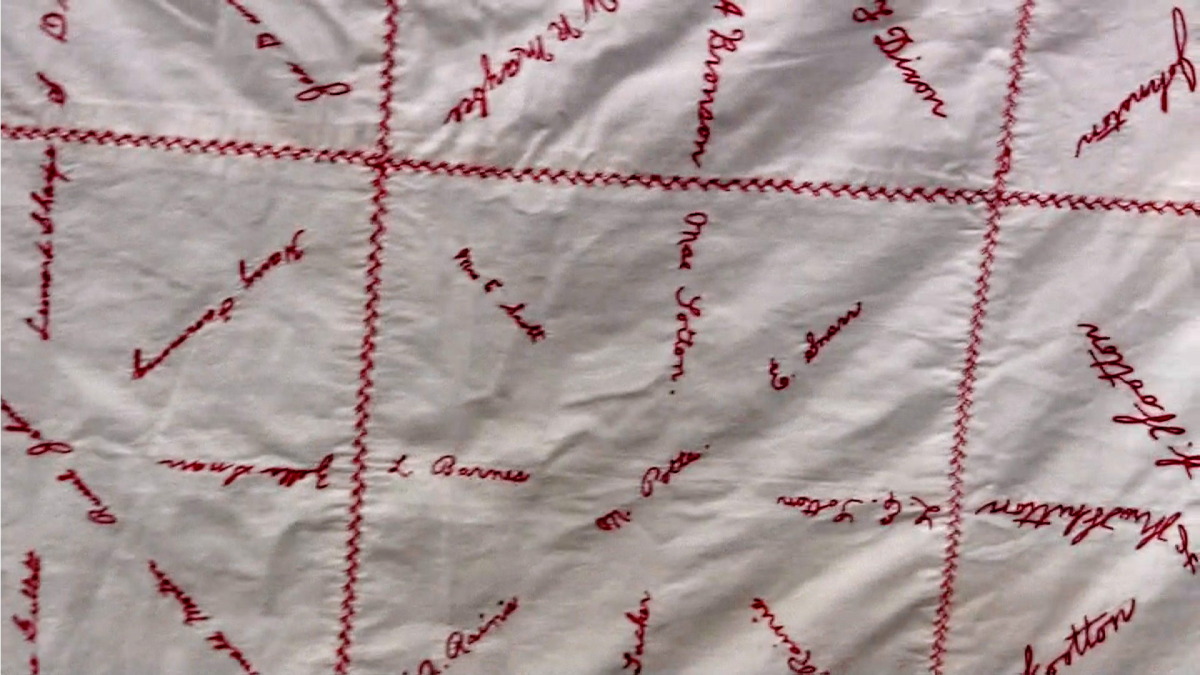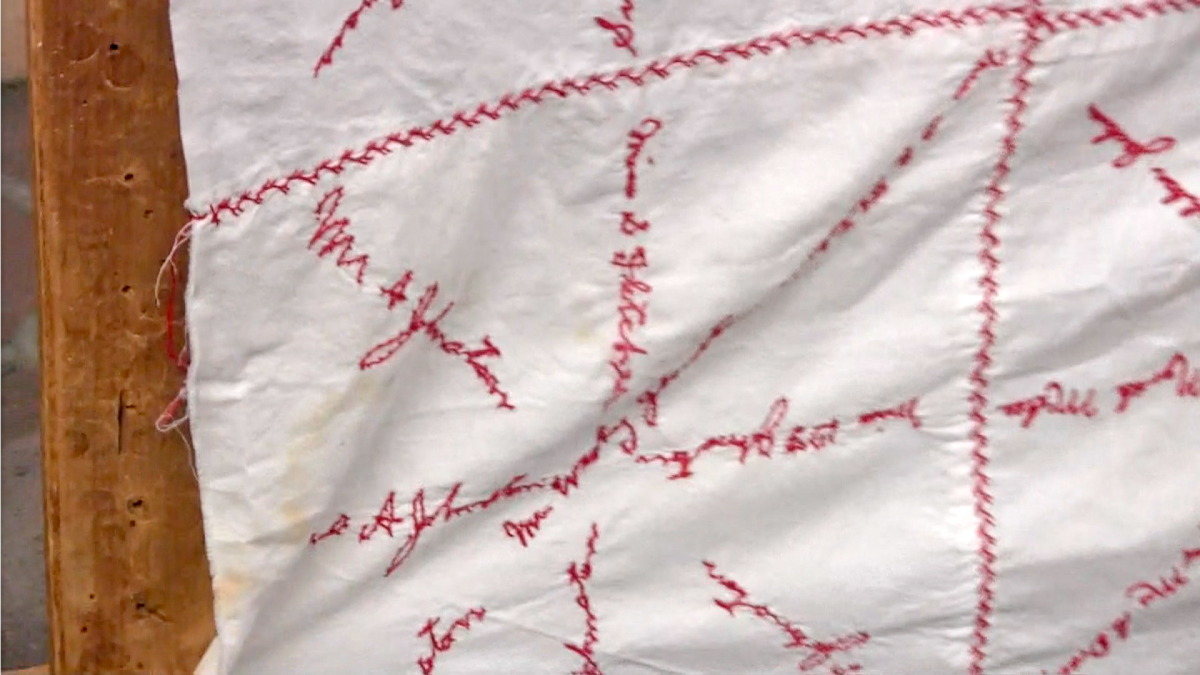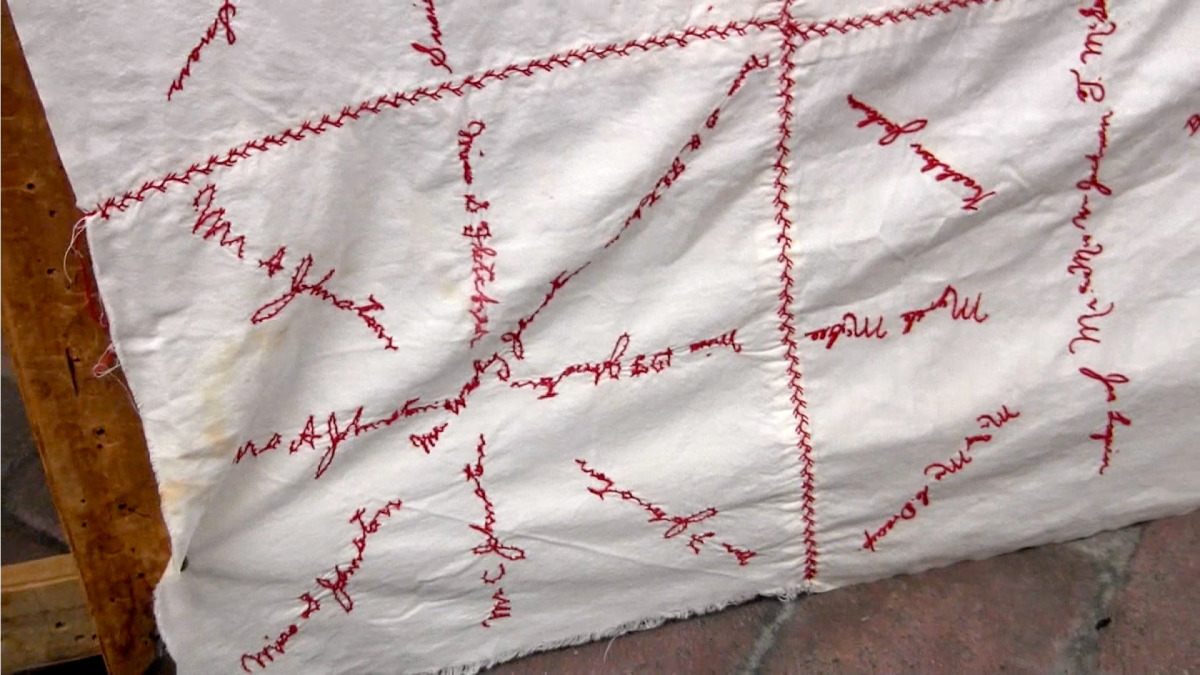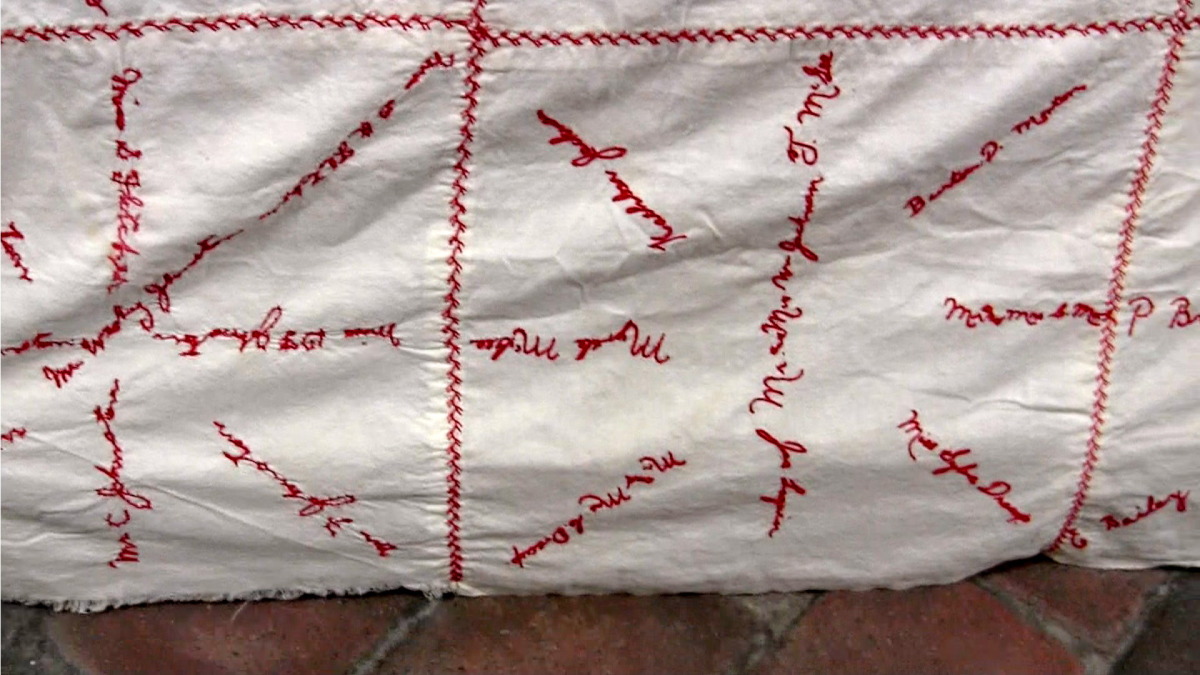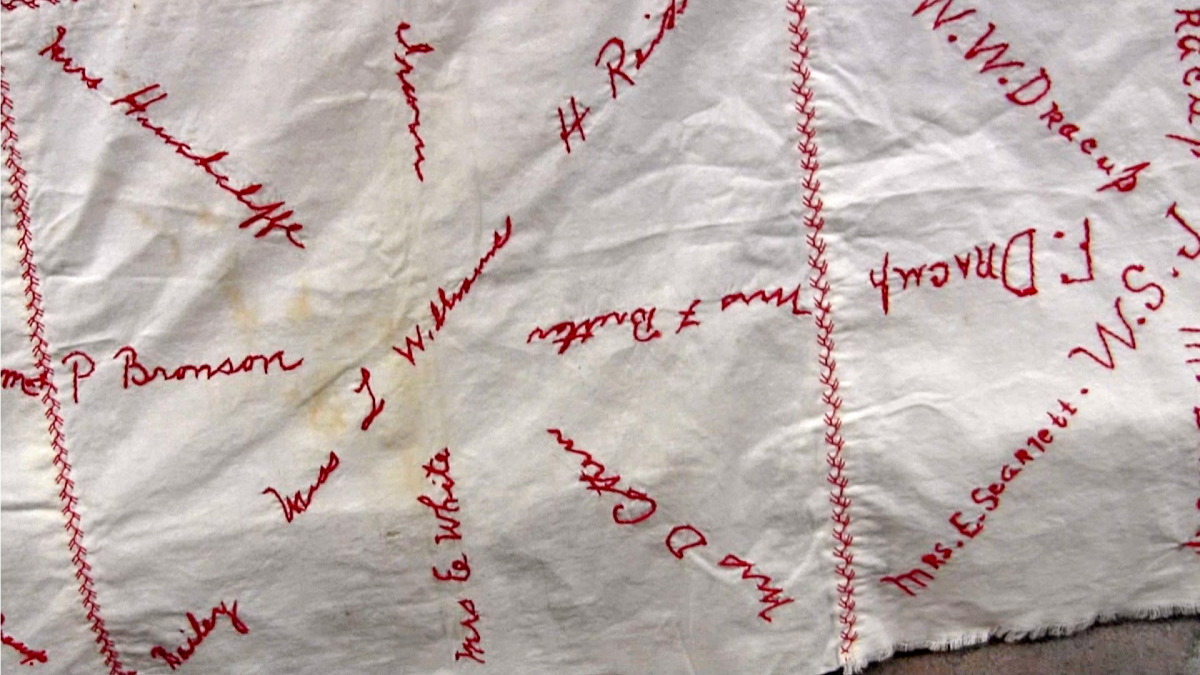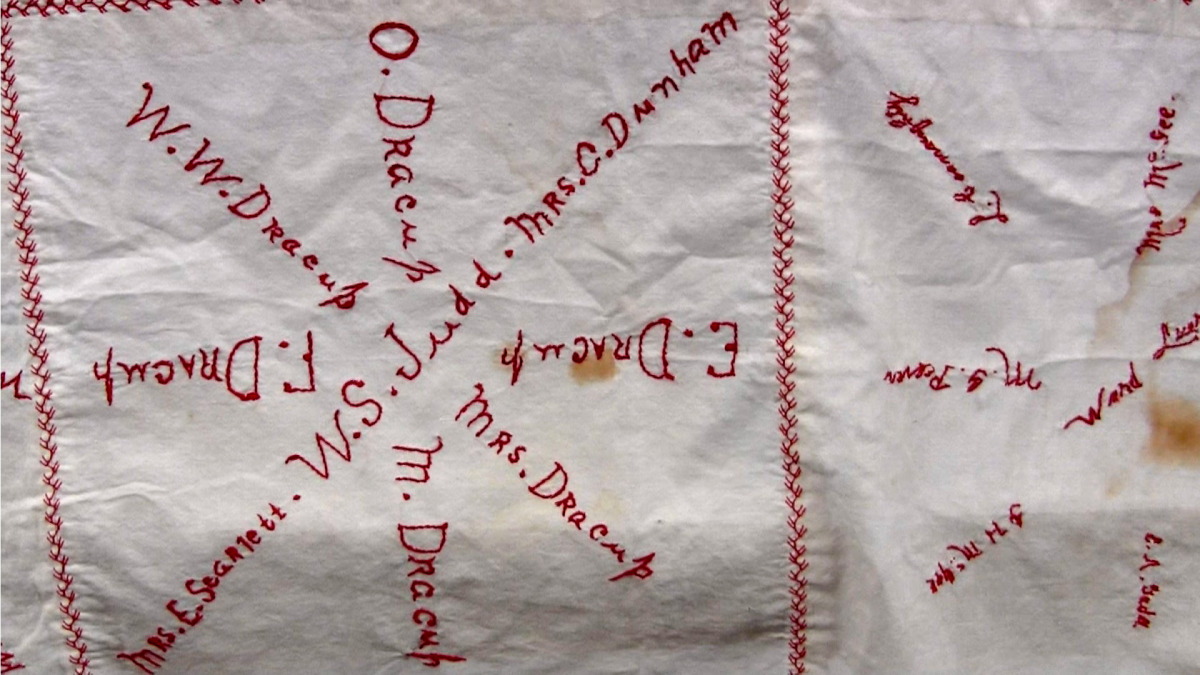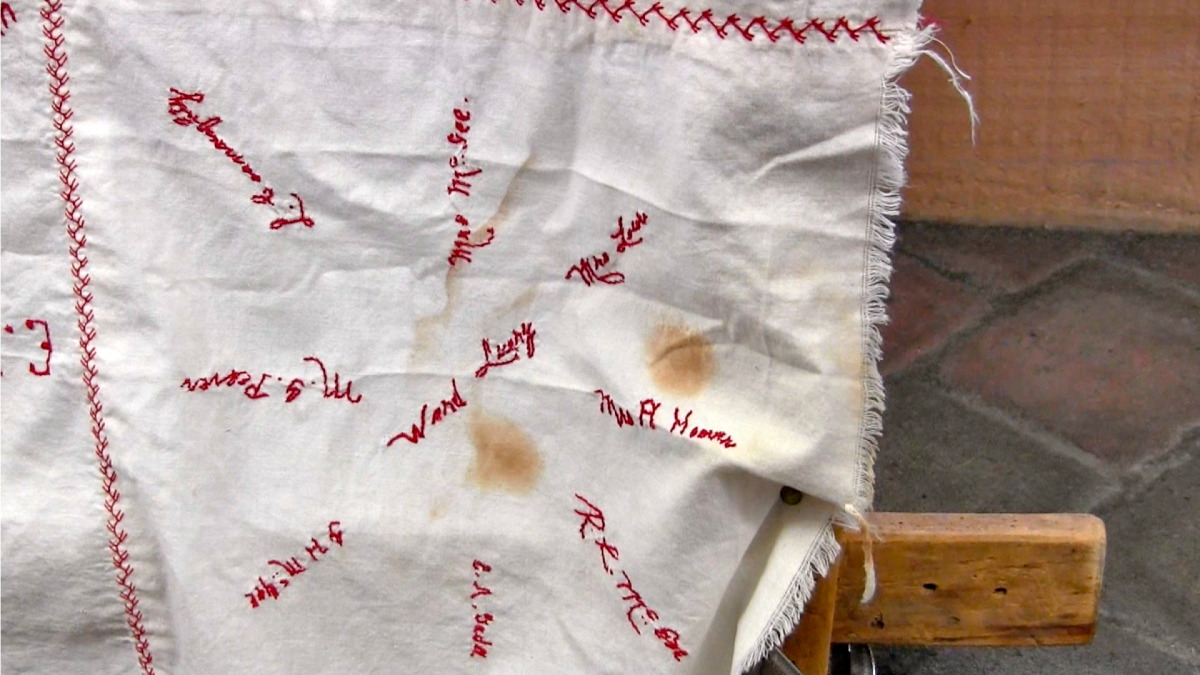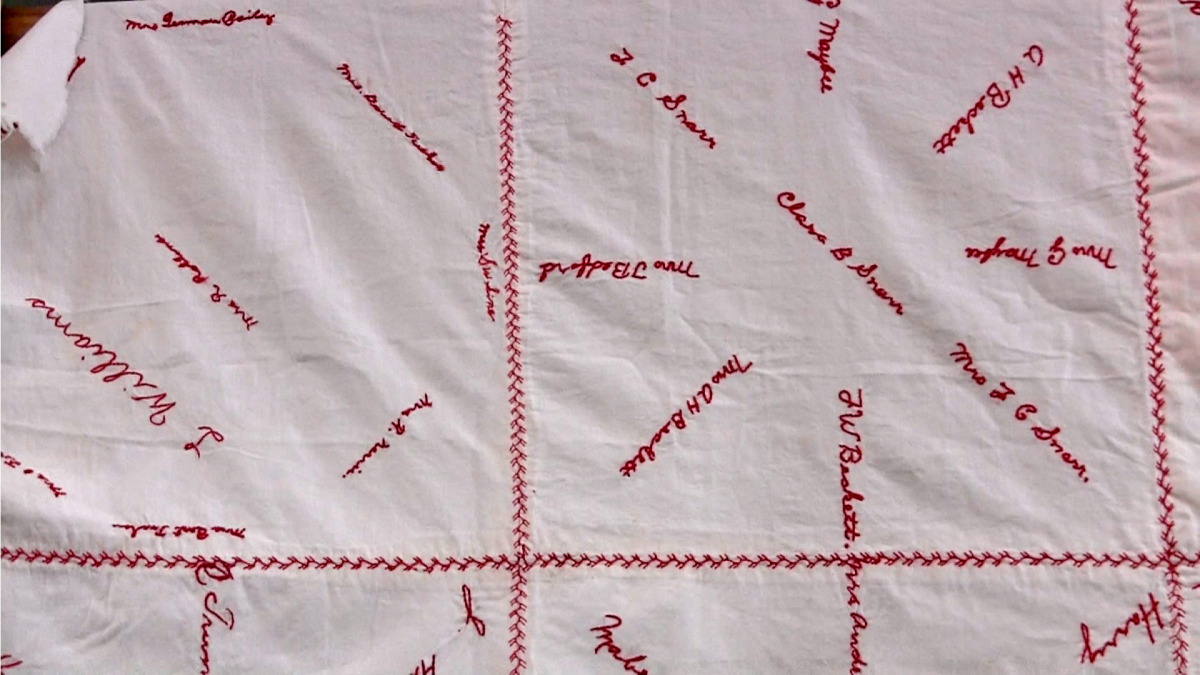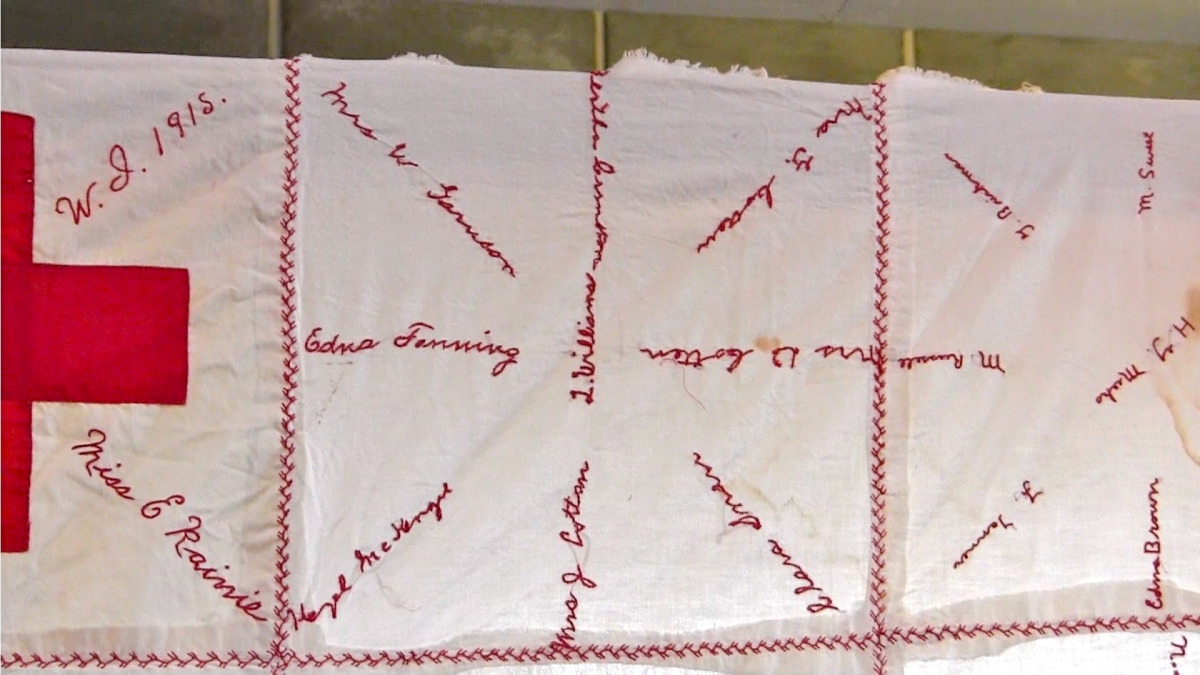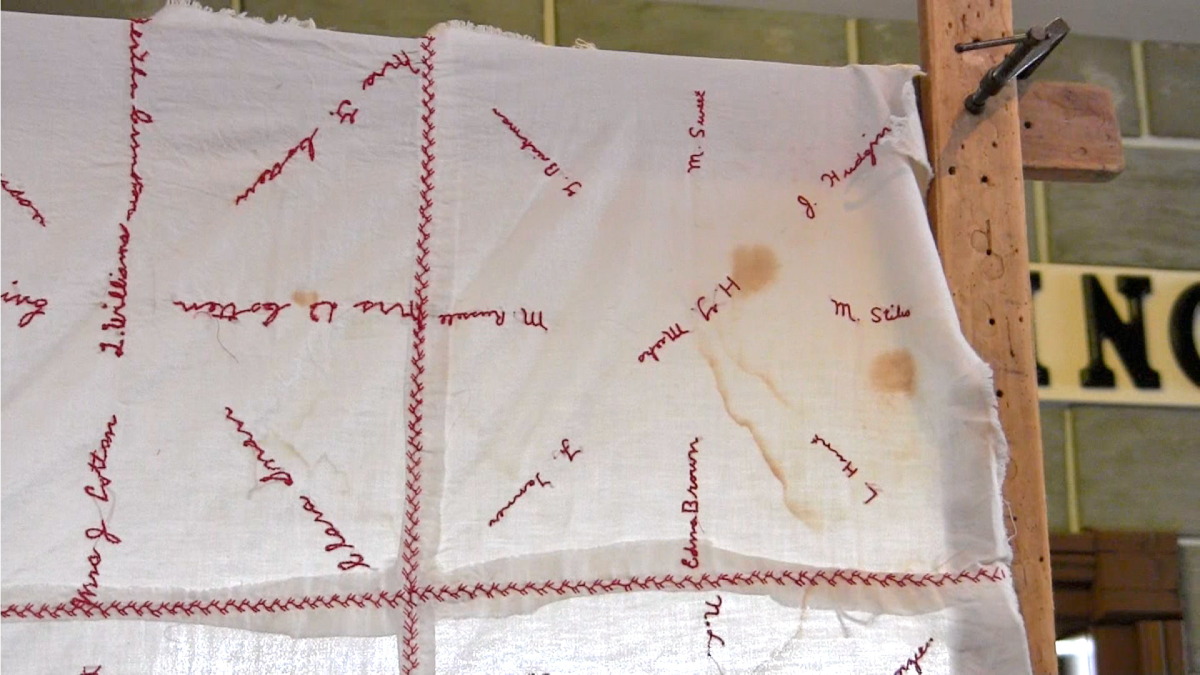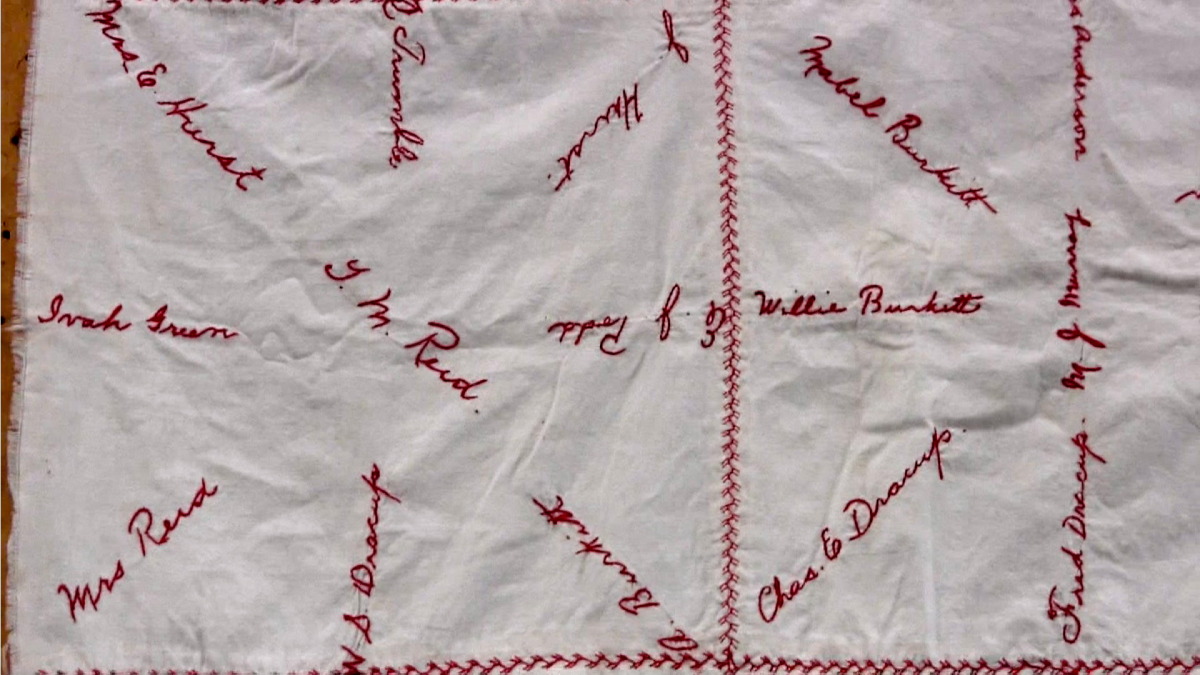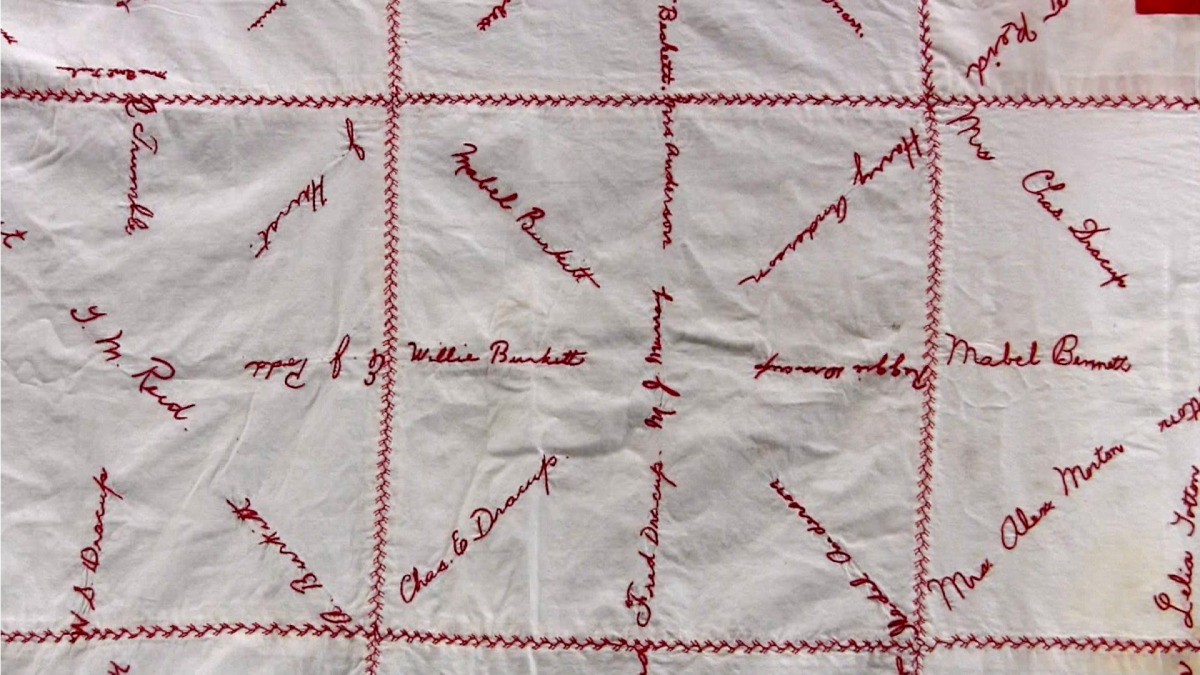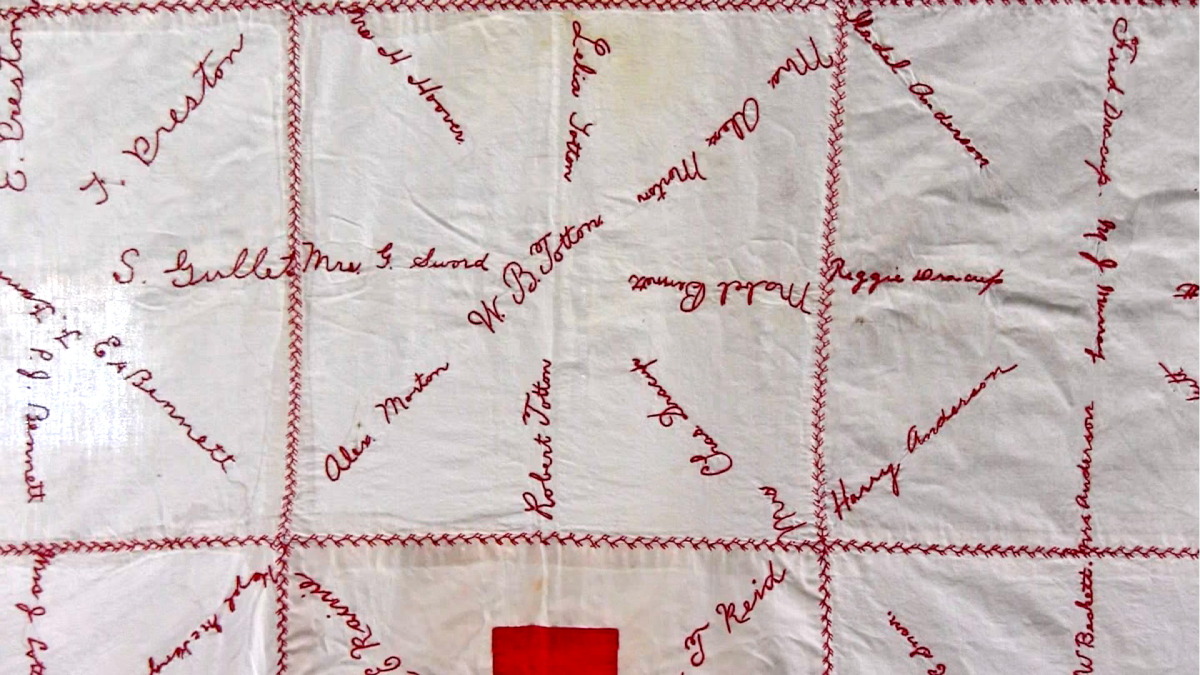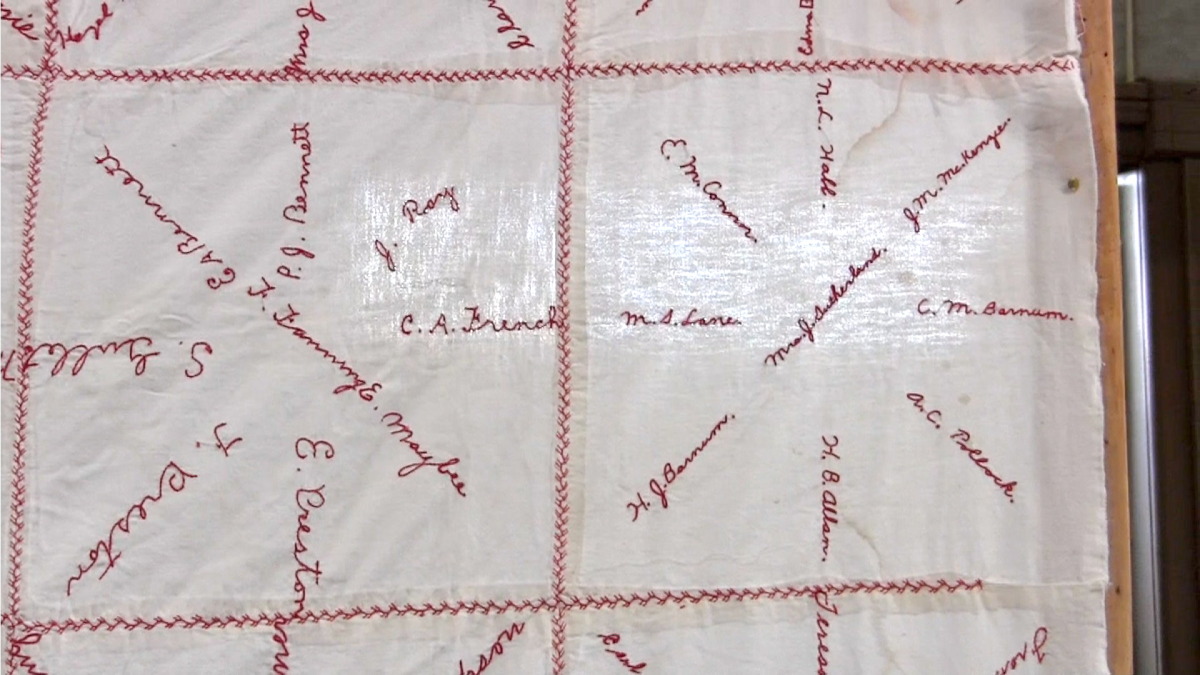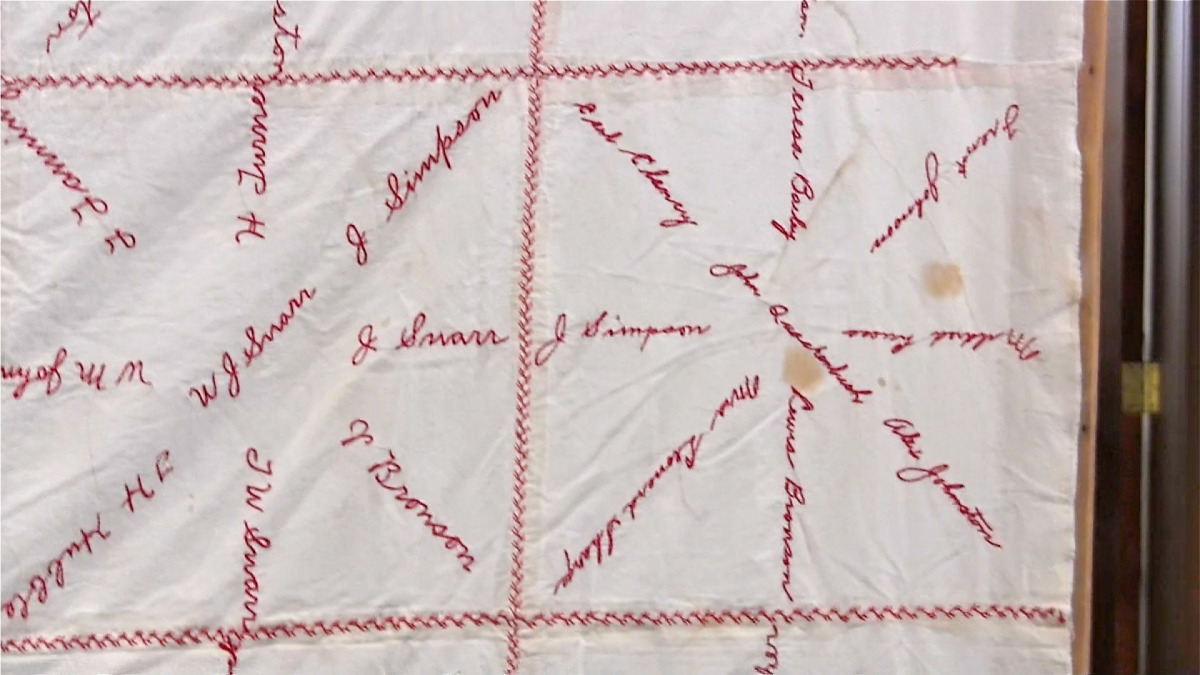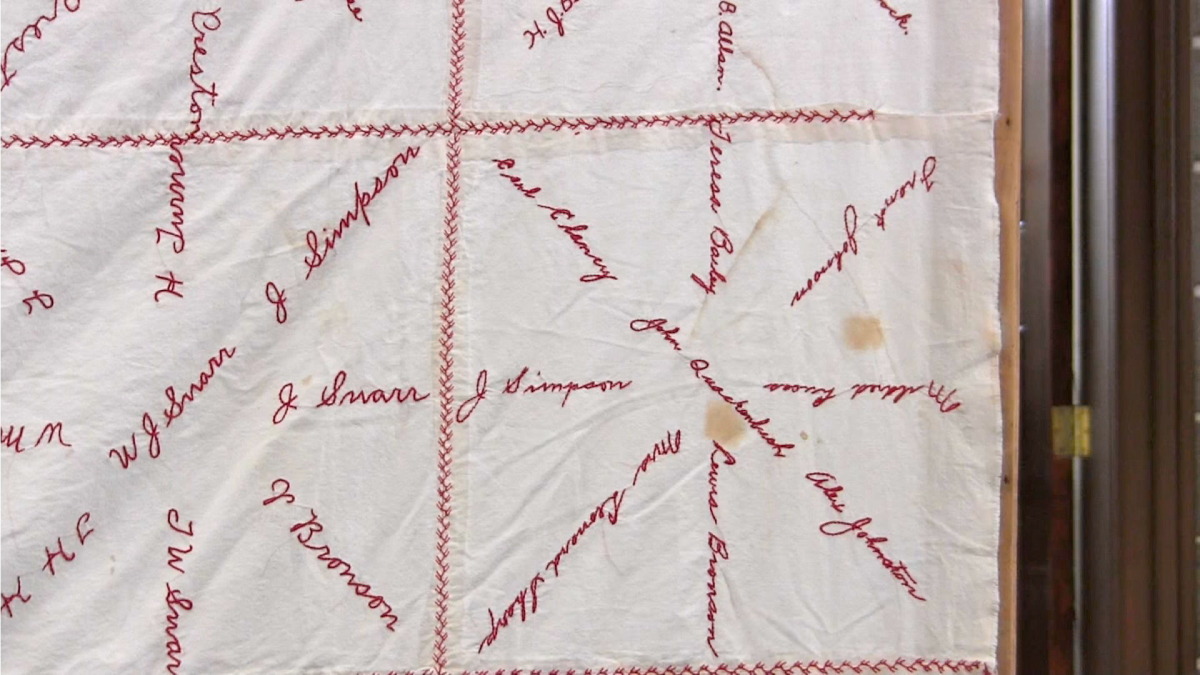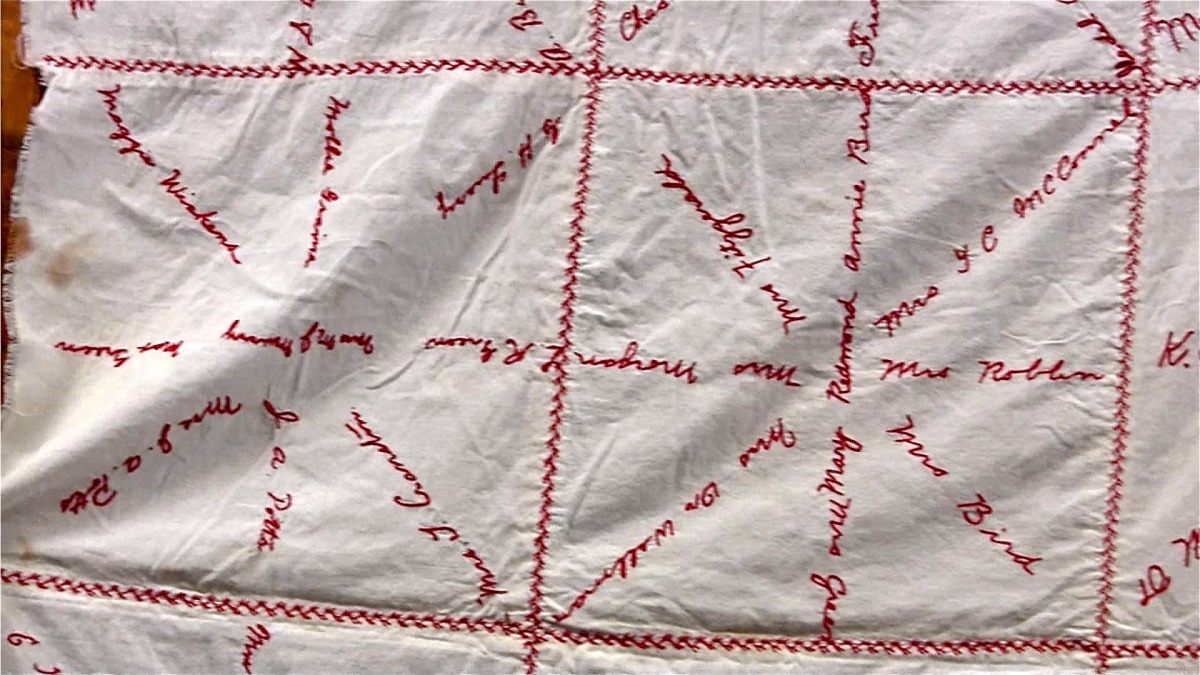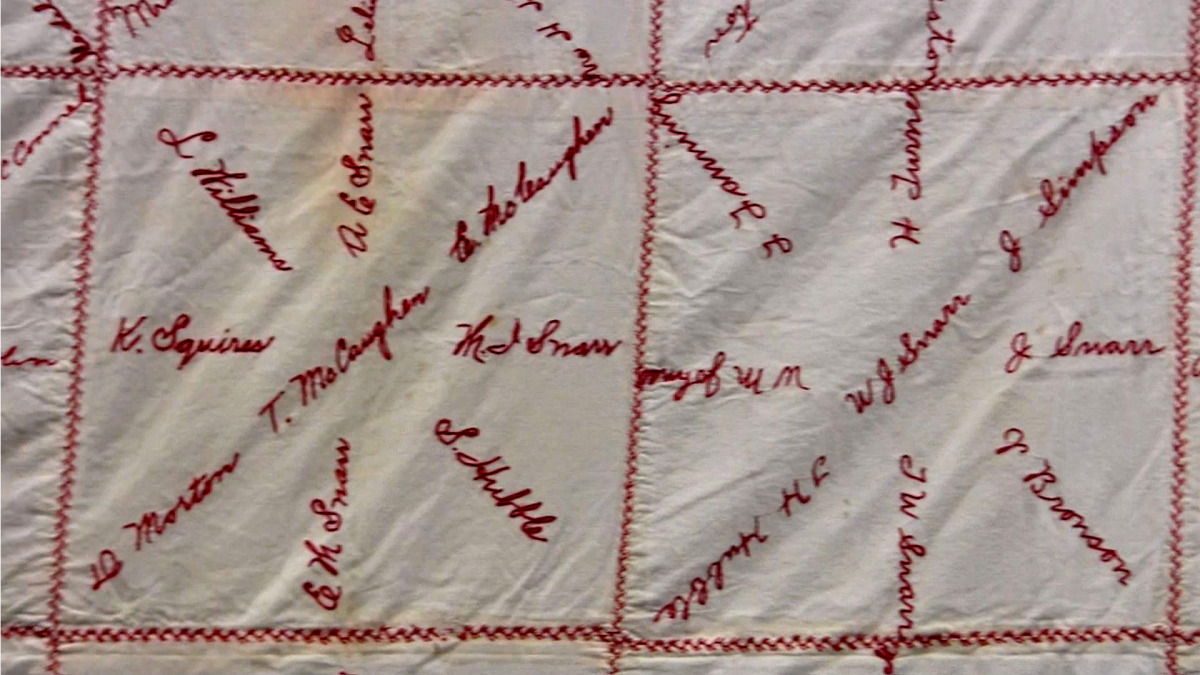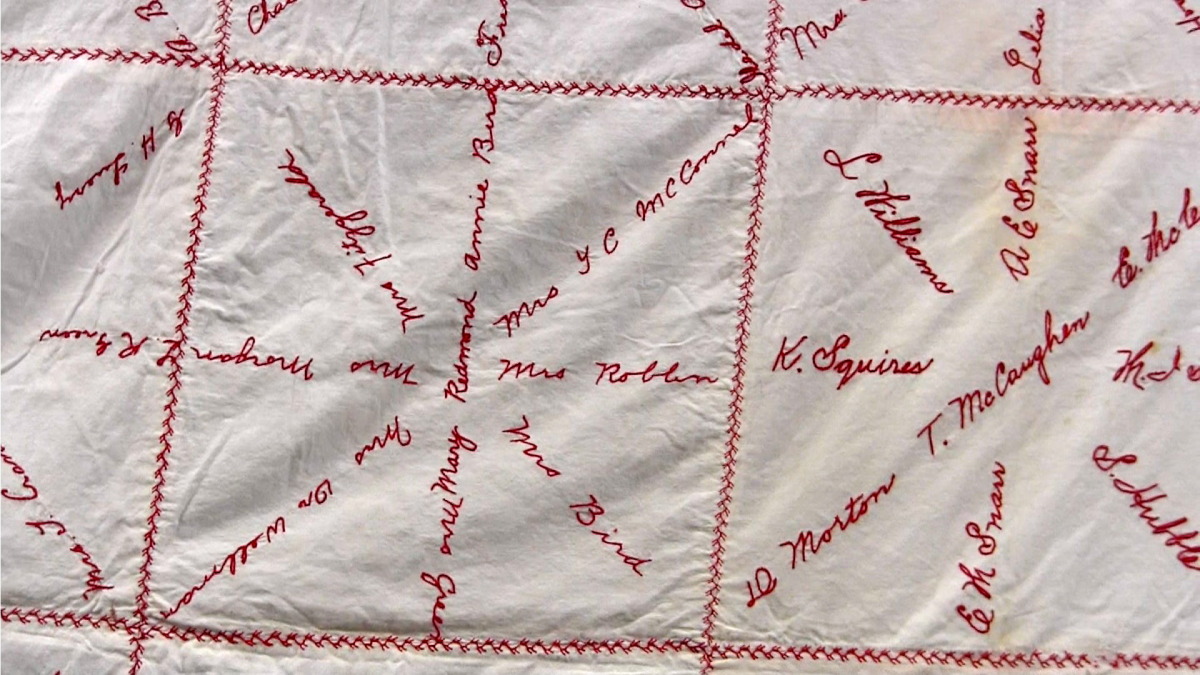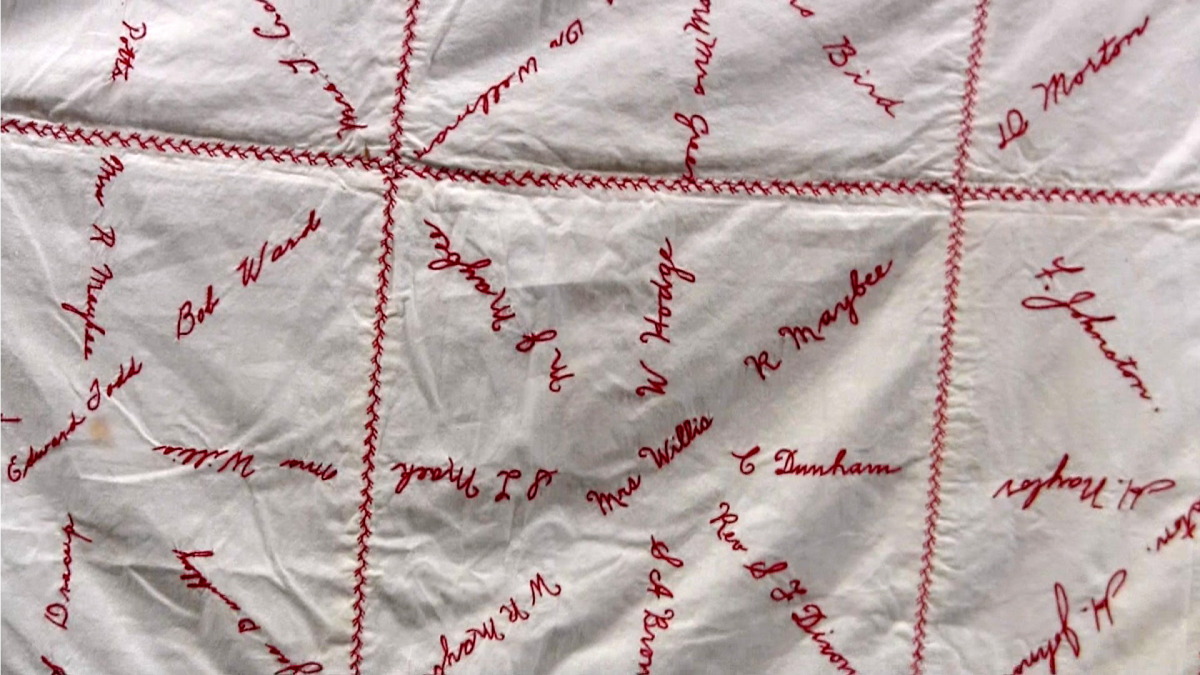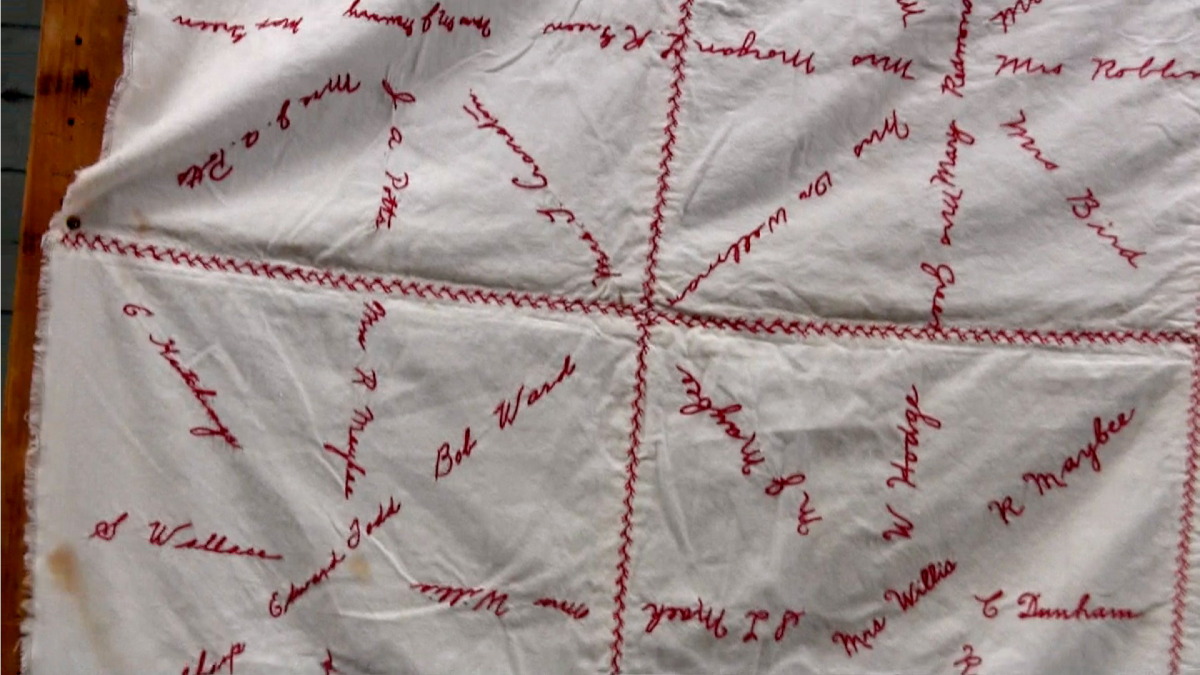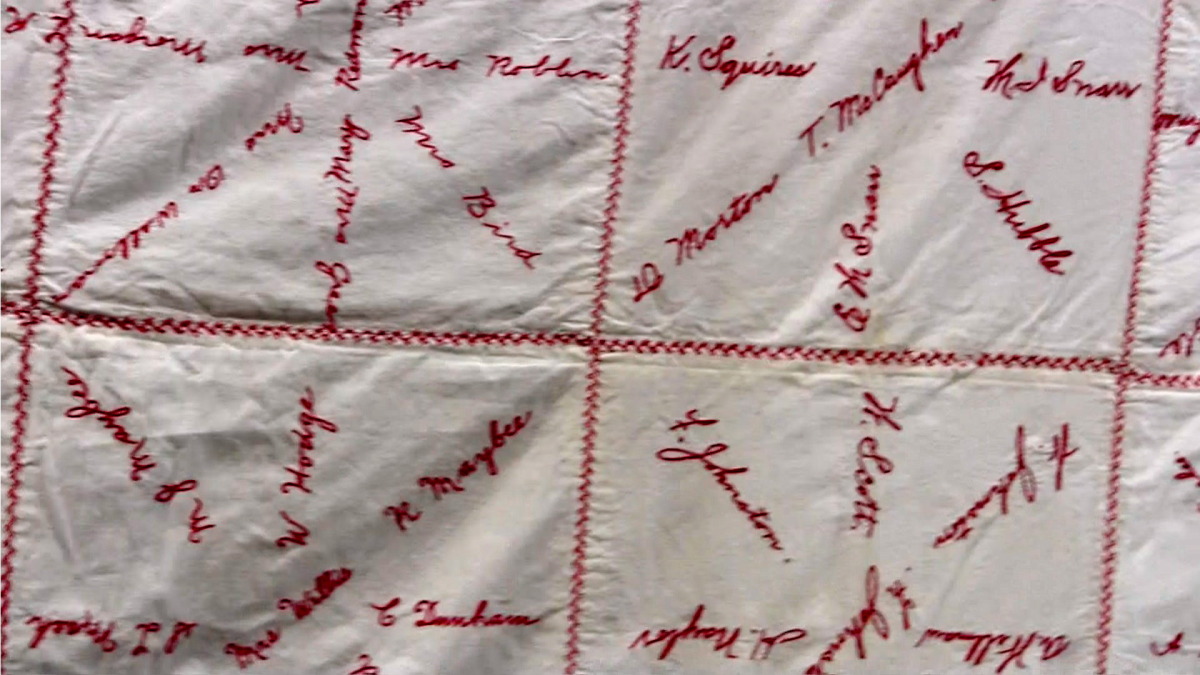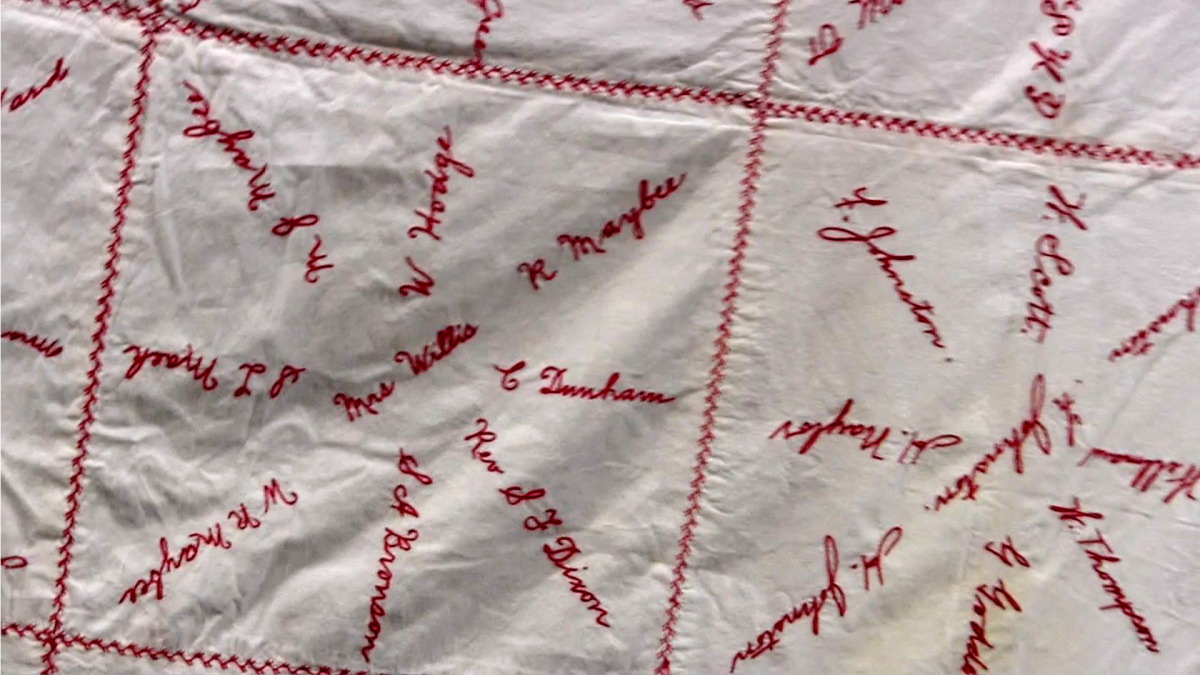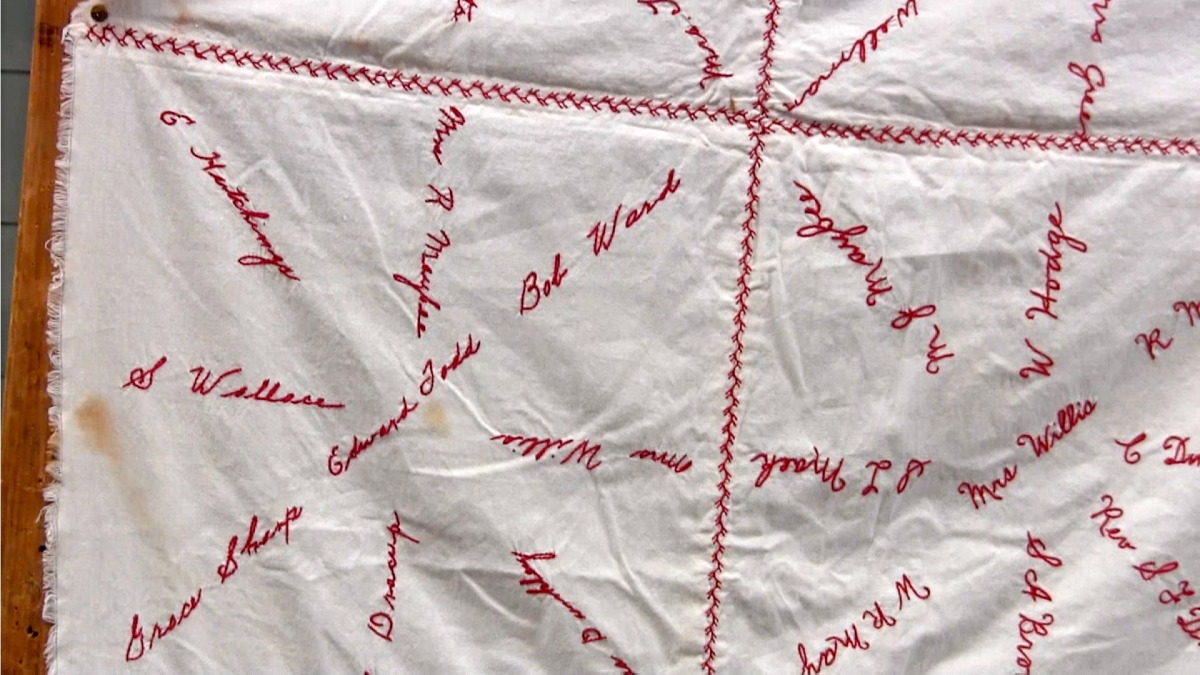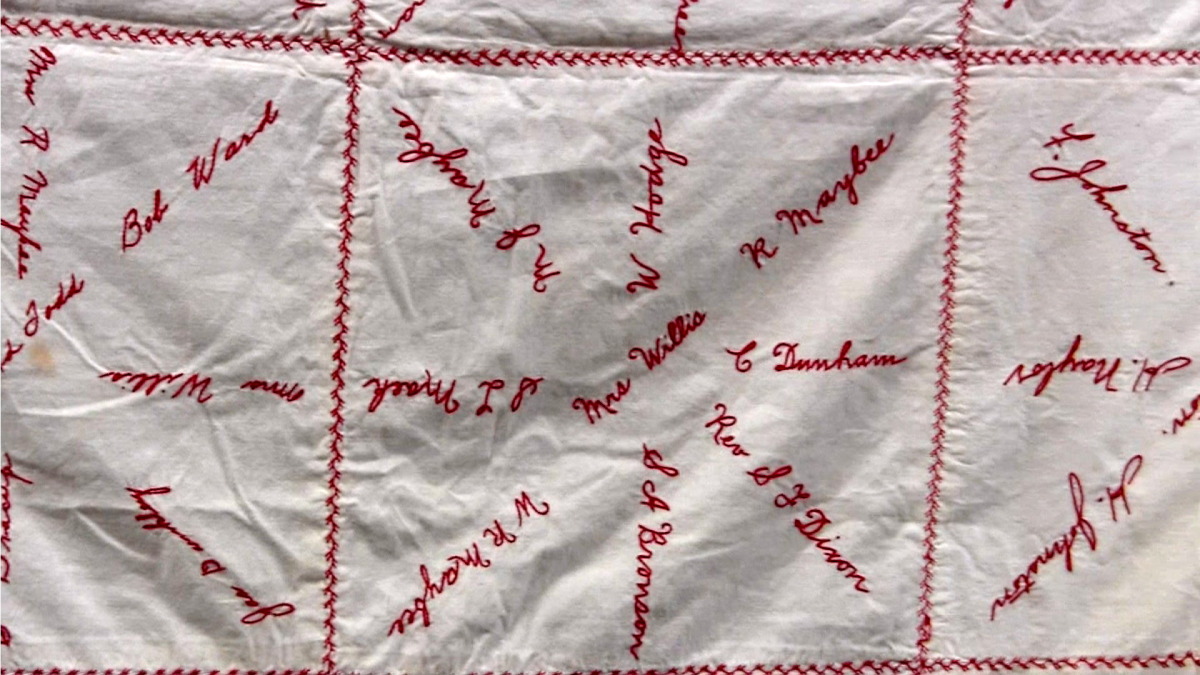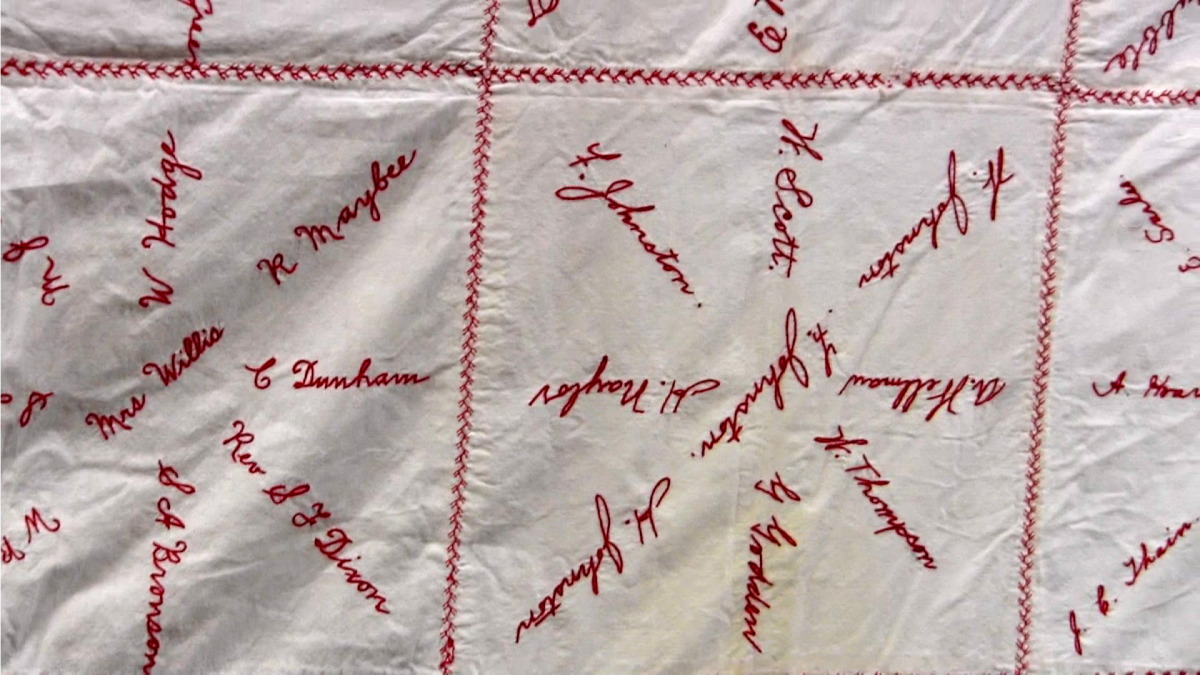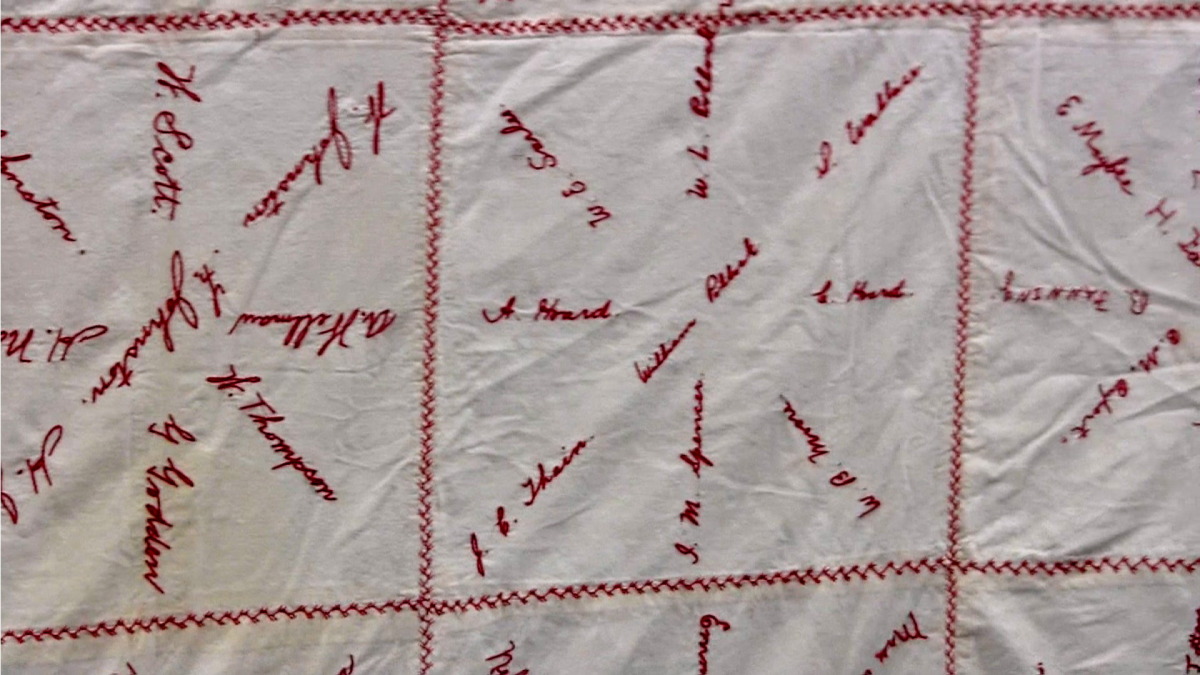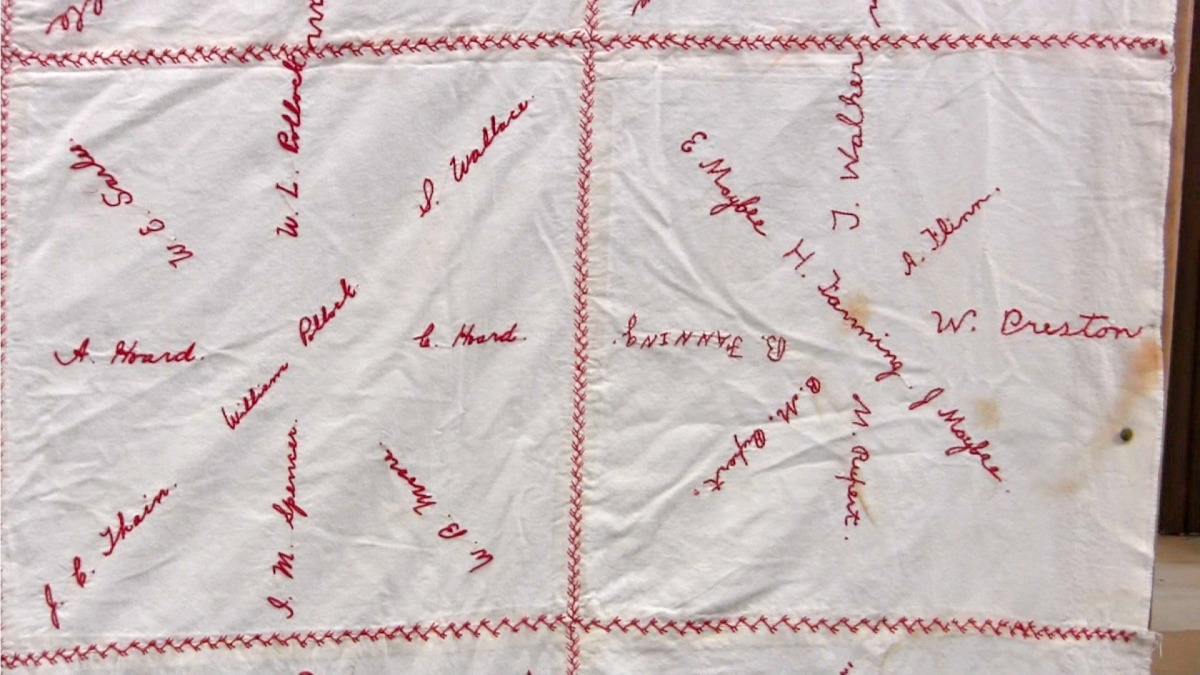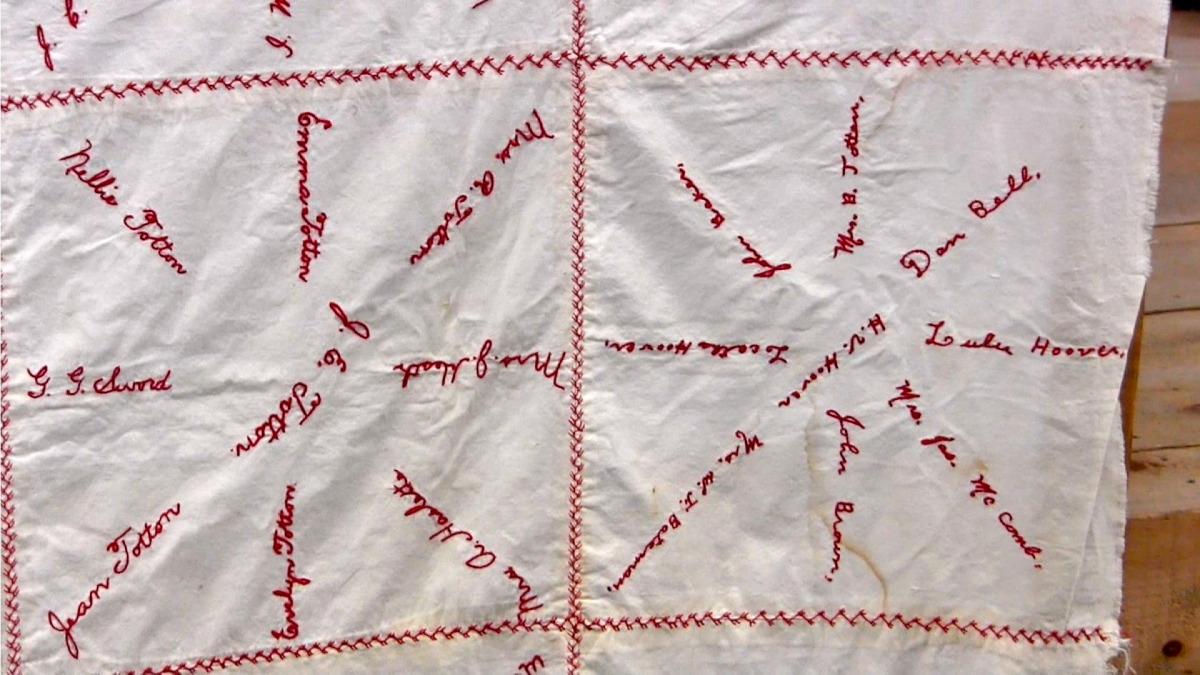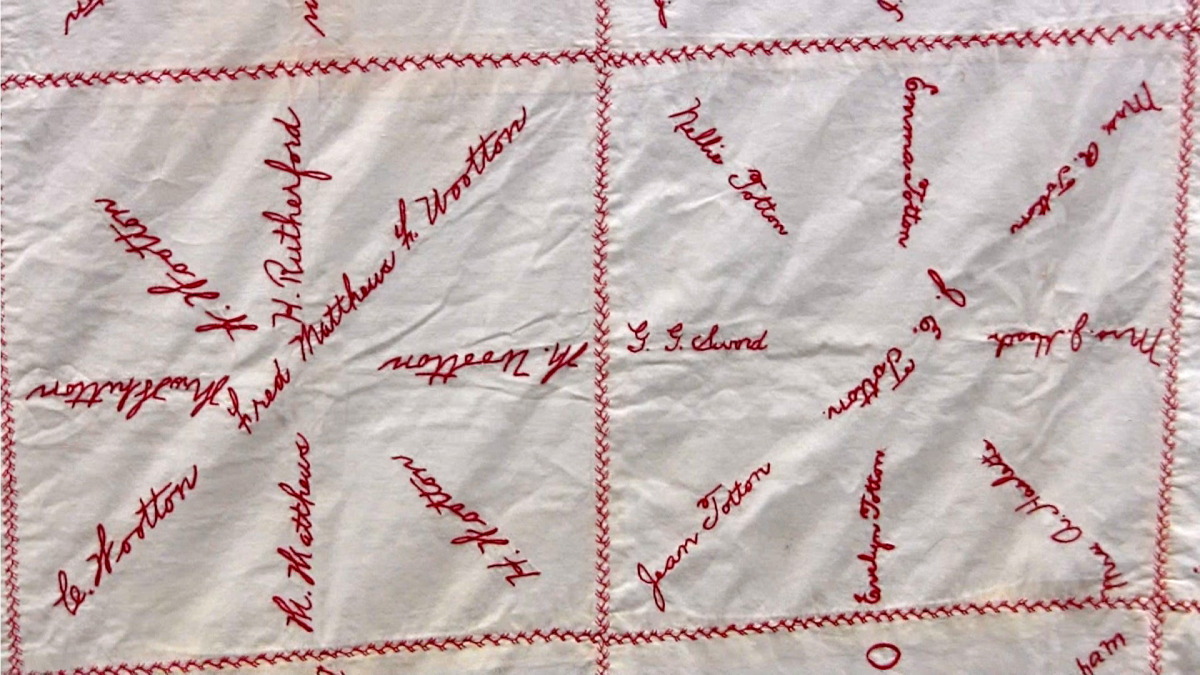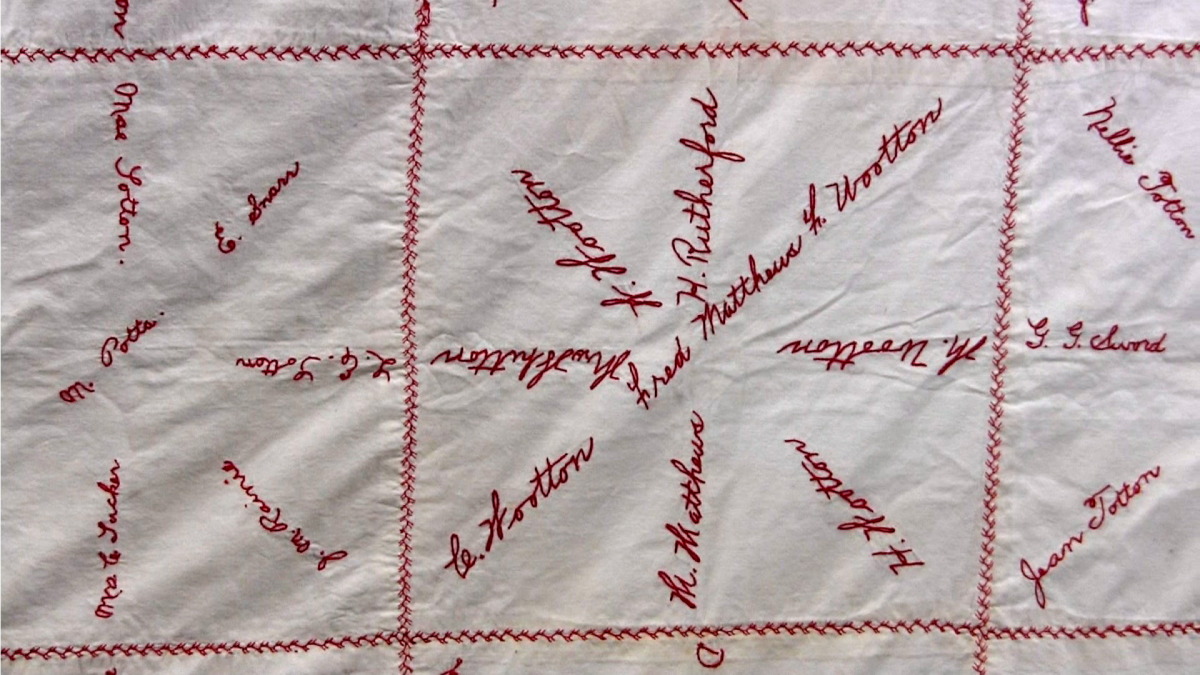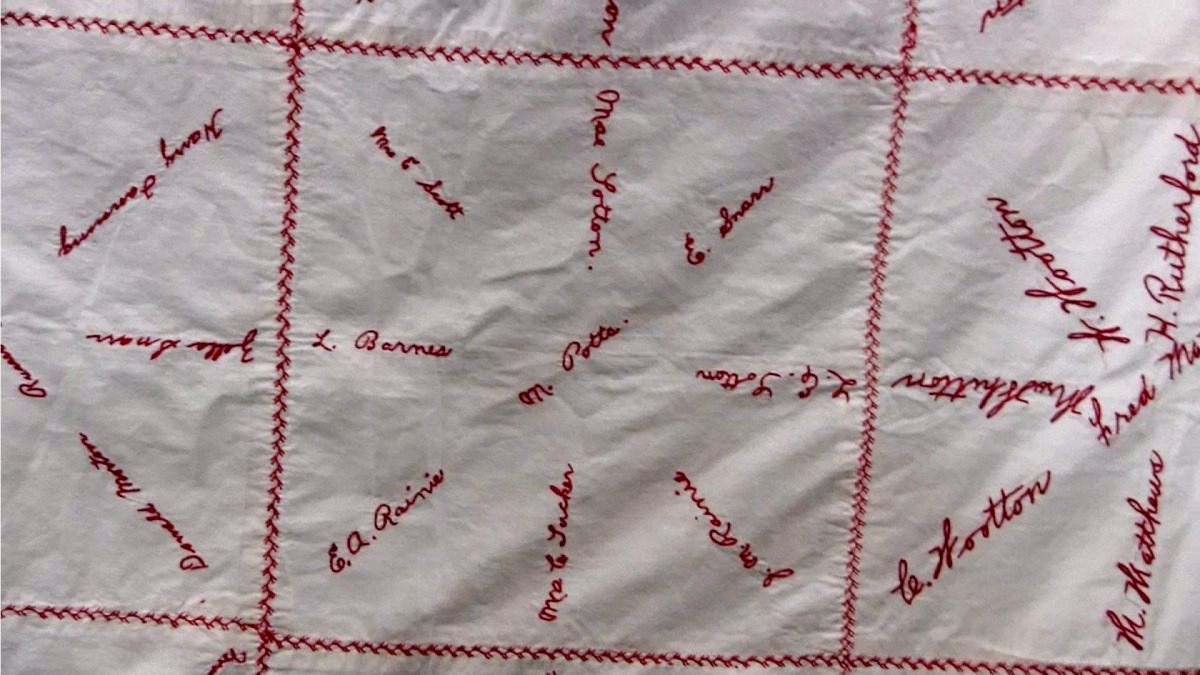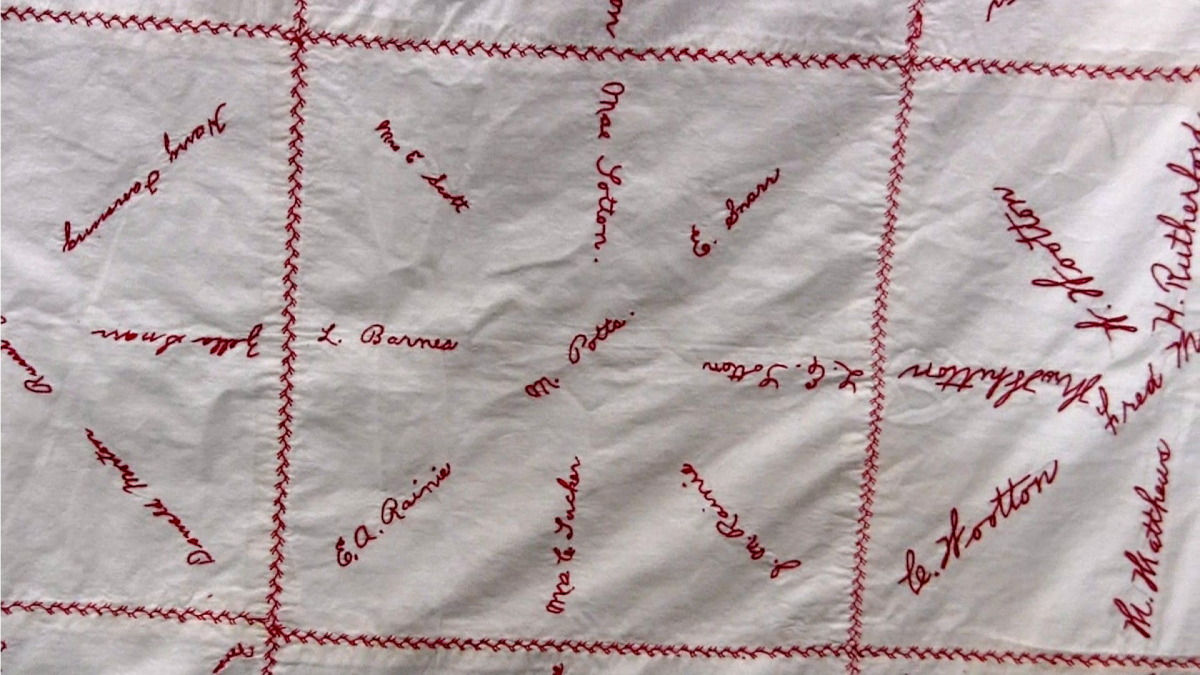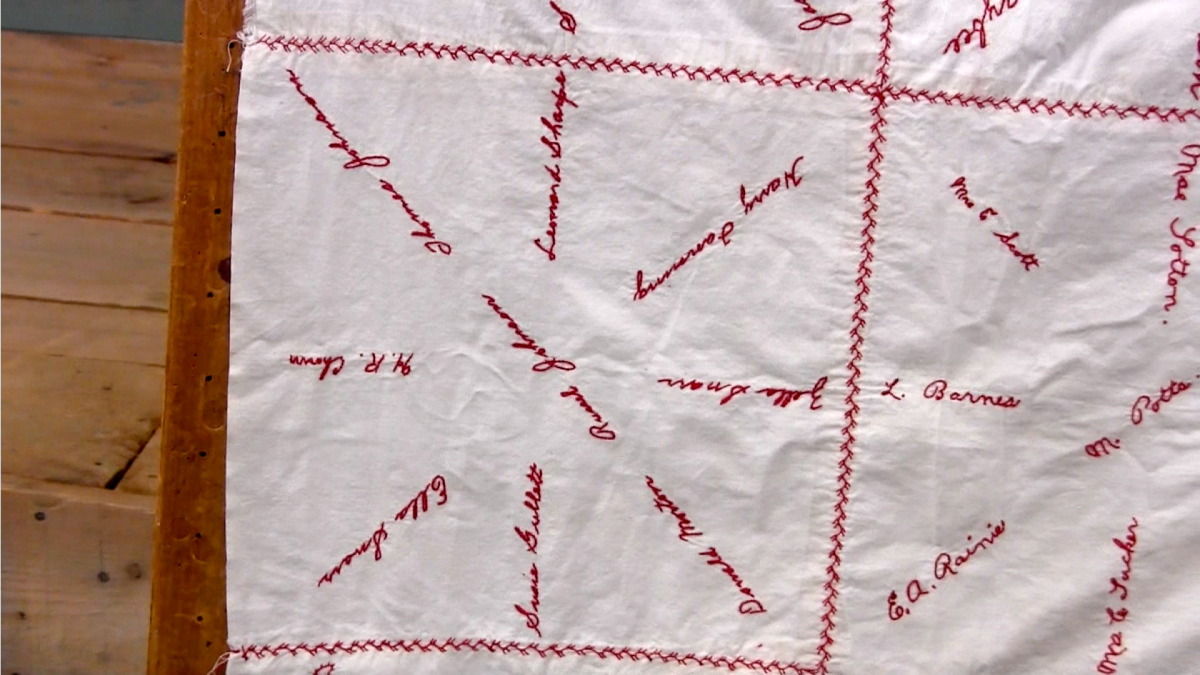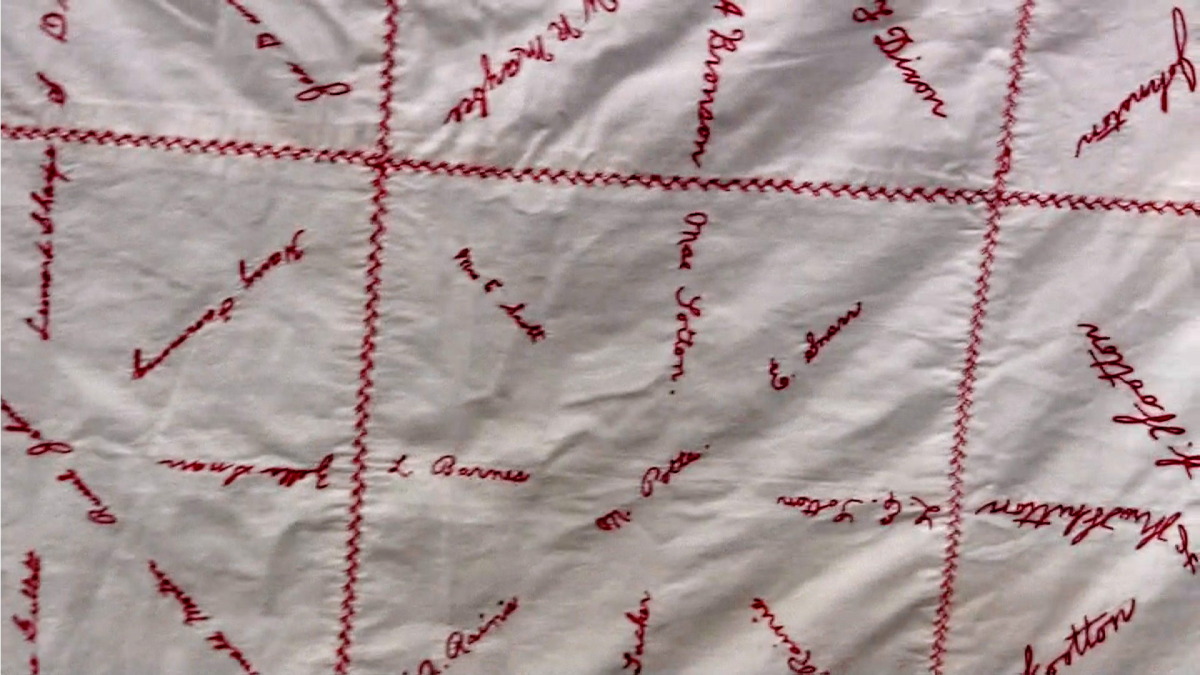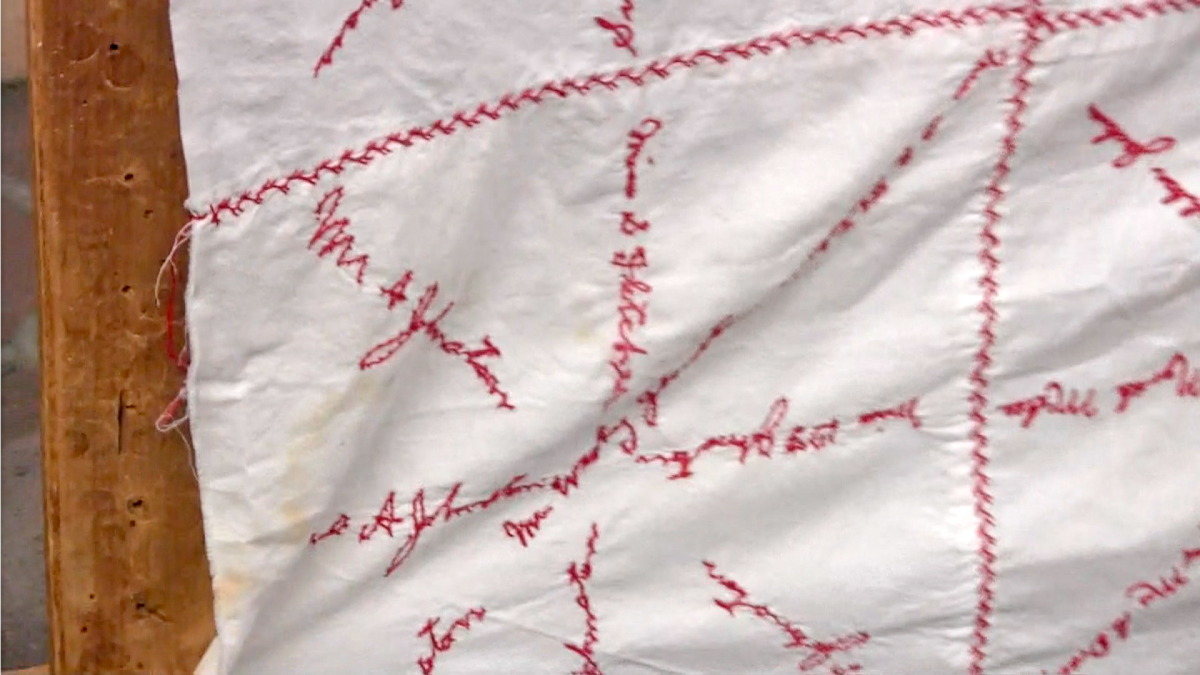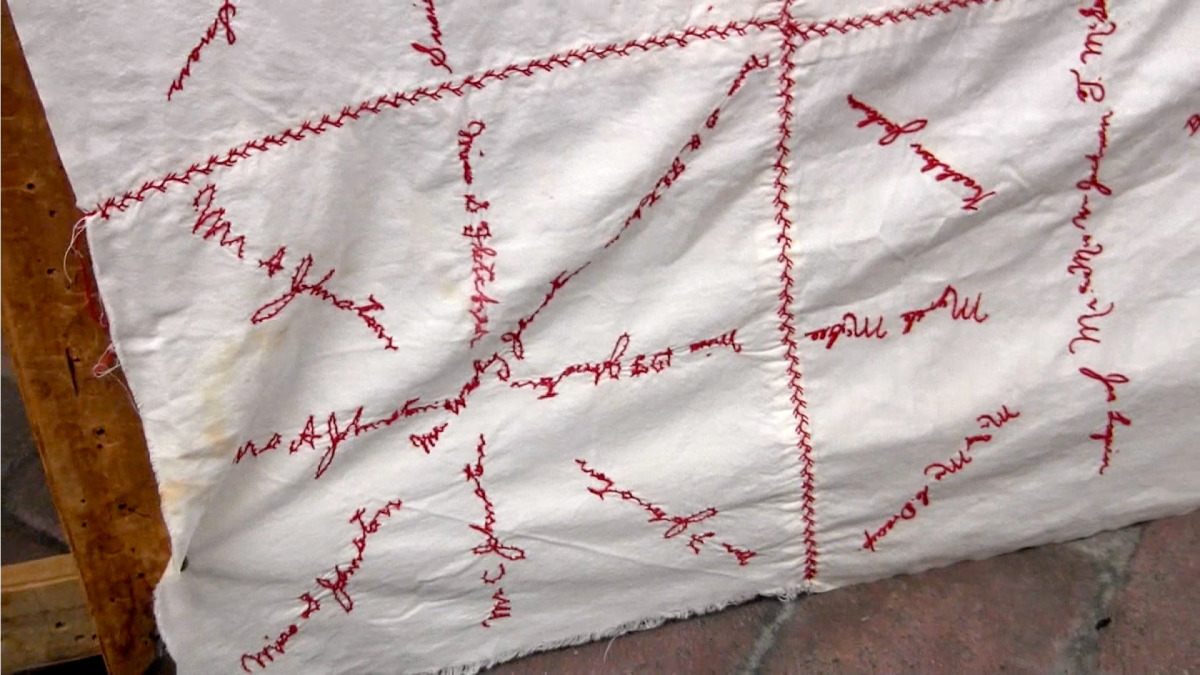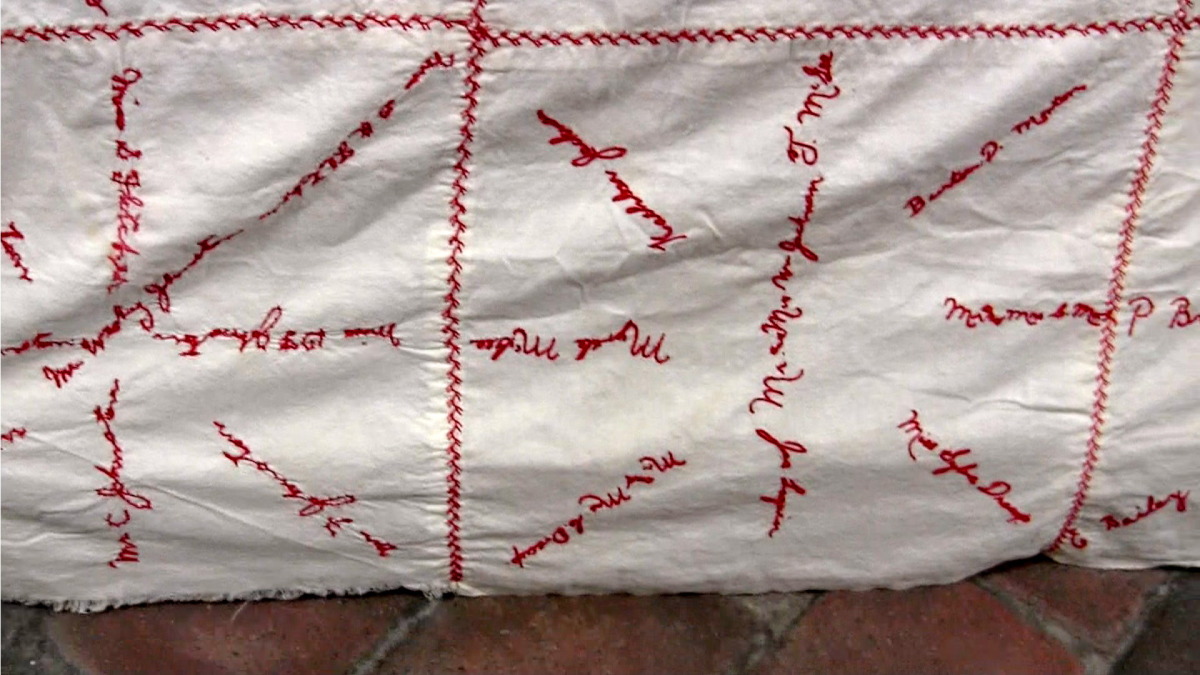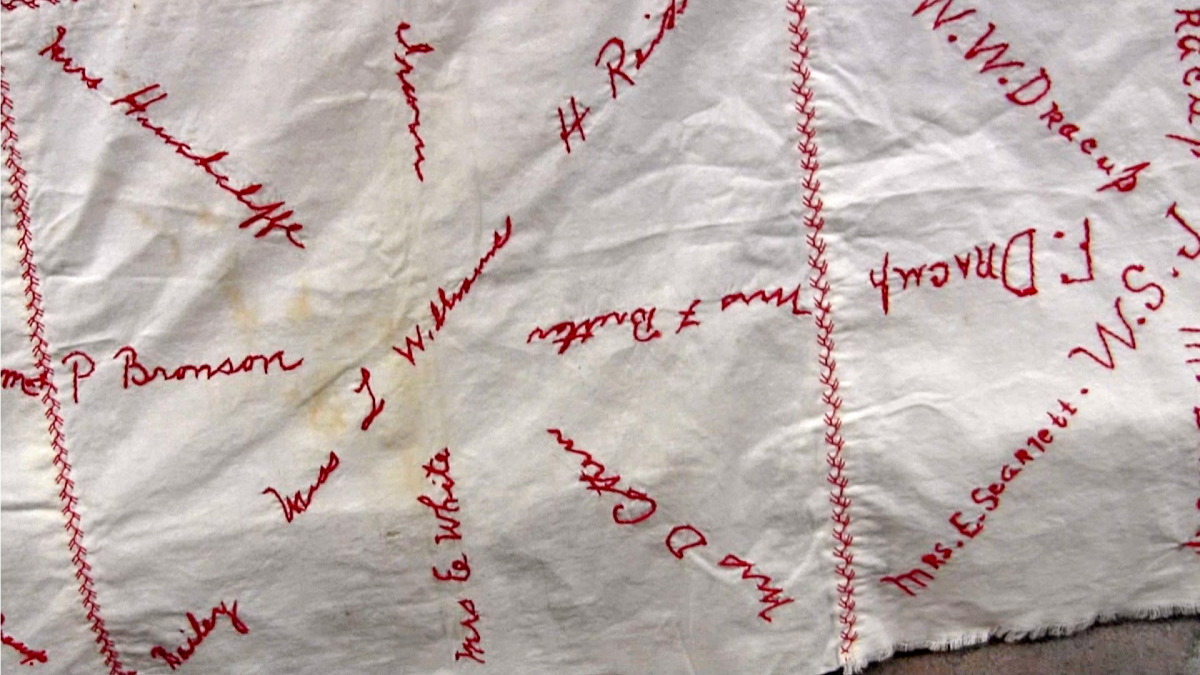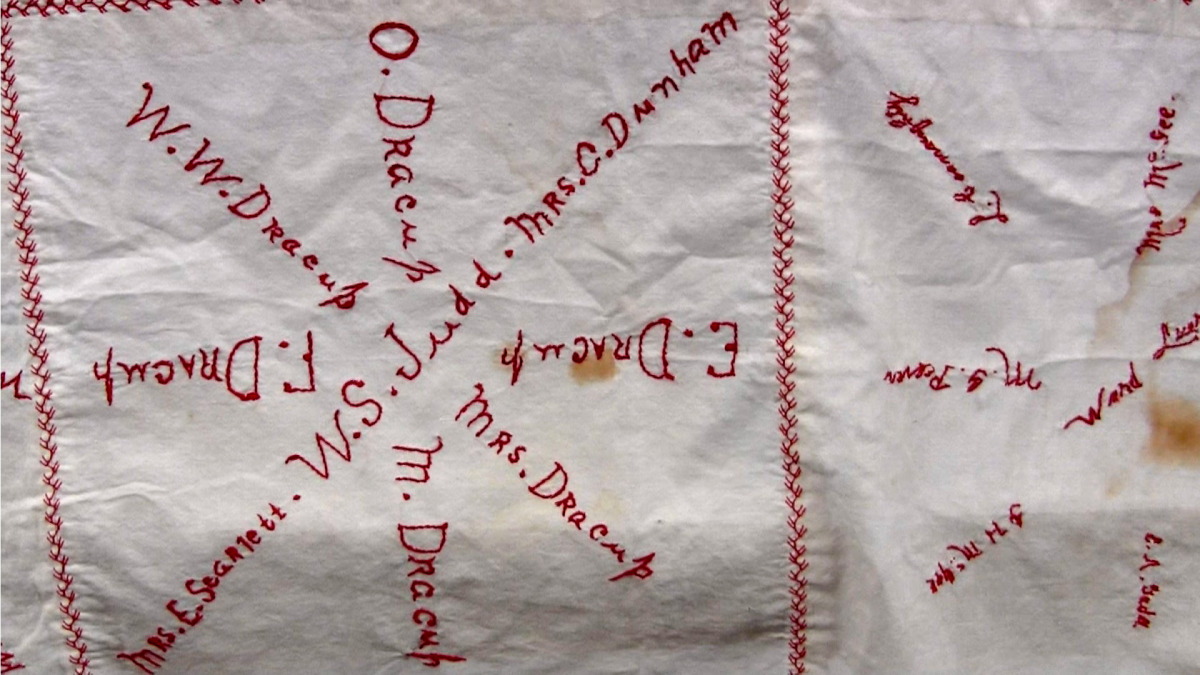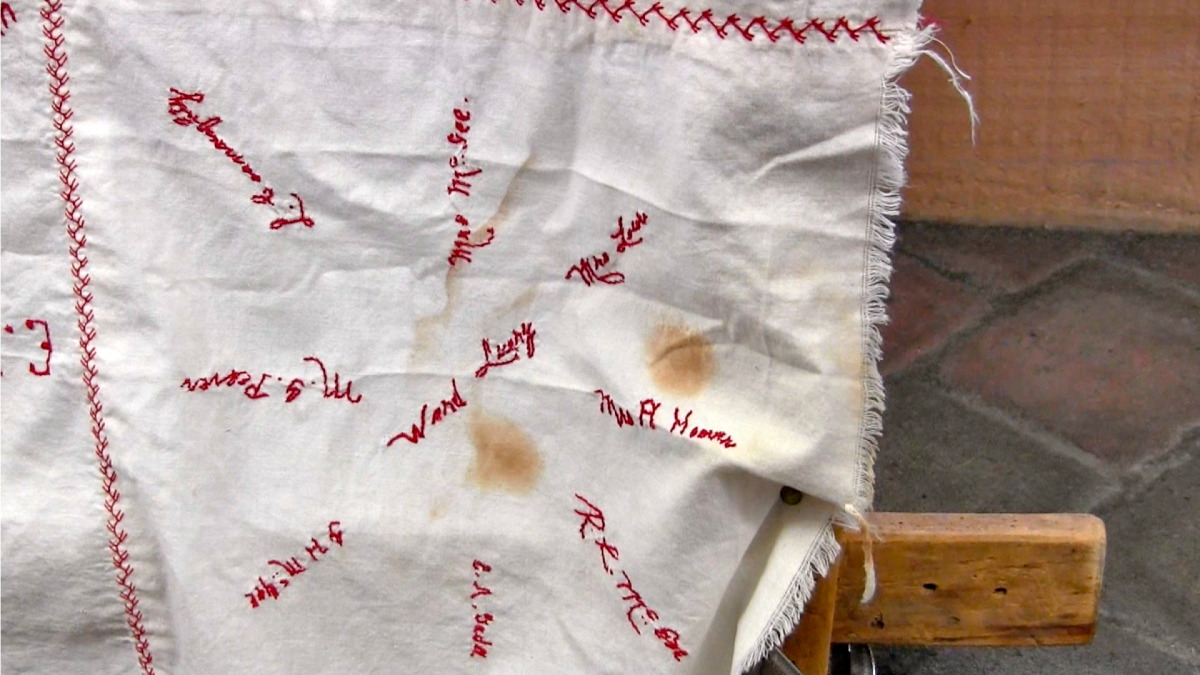 Welmans Women's Institute Red Cross Quilt 1915
The discovery of a century-old unfinished quilt has created as many questions as answers for the Wellmans Women's Institute. If you recognize any of the names or know anything about the quilt please get in touch with Margaret Grotek or Louise Livingstone at info@agmuseum.ca.